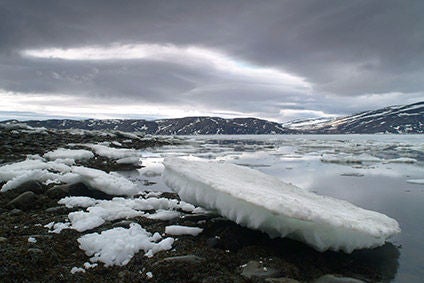 Limiting global warming to 1.5°C would require "rapid, far-reaching and unprecedented changes in all aspects of society," according to a report published today (8 October) by the Intergovernmental Panel on Climate Change (IPCC).
The IPCC's report comes just days after European automotive suppliers association, CLEPA, urged legislators not to go beyond reducing carbon emissions by more than 30% as it looks to work with the European Parliament, European Commission (EC) and national governments.
Last week (3 October), the Plenary of the European Parliament in Strasbourg adopted a position to reduce by 40% carbon emissions from new passenger cars and vans by 2030, well beyond the EC proposal of 30%, as well as rules to mandate sales of electric vehicles.
It is a delicate balance for CLEPA as it looks to be in step with a growing momentum for emissions reduction, but at the same time be mindful of potential jobs implications for the millions of people employed in the sector across Europe.
However, the IPCC's new assessment says limiting global warming to 1.5°C compared to 2°C could go hand in hand with ensuring "a more sustainable and equitable society."

The Special Report on Global Warming of 1.5°C will be a key scientific input into the Katowice Climate Change Conference in Poland in December, when governments review the Paris Agreement to tackle climate change.

"With more than 6,000 scientific references cited and the dedicated contribution of thousands of expert and government reviewers worldwide, this important report testifies to the breadth and policy relevance of the IPCC," said IPCC chairman, Hoesung Lee.

Ninety-one authors and review editors from 40 countries prepared the IPCC report in response to an invitation from the United Nations Framework Convention on Climate Change (UNFCCC) when it adopted the Paris Agreement in 2015.

"One of the key messages that comes out very strongly from this report is that we are already seeing the consequences of 1°C of global warming through more extreme weather, rising sea levels and diminishing Arctic sea ice, among other changes," said Panmao Zhai, co-chair of IPCC Working Group I.

The report highlights a number of climate change impacts that could be avoided by limiting global warming to 1.5°C compared to 2°C, or more. For instance, by 2100, global sea level rise would be 10cm lower with global warming of 1.5°C compared with 2°C.
The likelihood of an Arctic Ocean free of sea ice in summer would be once per century with global warming of 1.5°C, compared with at least once per decade with 2°C.

"Every extra bit of warming matters, especially since warming of 1.5°C or higher increases the risk associated with long-lasting or irreversible changes, such as the loss of some ecosystems," added Hans-Otto Pörtner, co-chair of IPCC Working Group II.
Global net human-caused emissions of carbon dioxide (CO2) would need to fall by about 45% from 2010 levels by 2030, reaching 'net zero' around 2050.
The IPCC is the UN body for assessing the science related to climate change. It was established by the United Nations Environment Programme (UN Environment) and the World Meteorological Organisation (WMO) in 1988 to provide policymakers with regular scientific assessments concerning climate change, its implications and potential future risks, as well as to put forward adaptation and mitigation strategies.

IPCC assessments provide governments, at all levels, with scientific information they can use to develop climate policies.