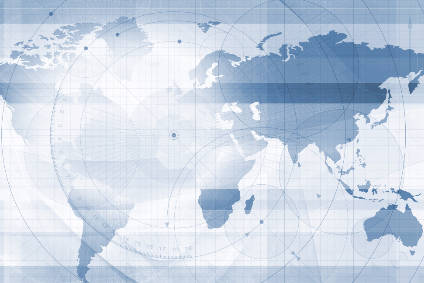 The world's light vehicle market is forecast by GlobalData, a data and analytics company, to decline by 17.2% to 73.6 million units in 2020, due to the impact of the COVID-19 pandemic and its associated economic fallout.
"This is a bigger one-off shock than witnessed in the two years of the global financial crisis," says Calum MacRae, Automotive Analyst at GlobalData.
GlobalData's analysis suggests that the damage to the global market will turn out to have been most acute in the second quarter of this year, when strict lockdown measures were in place across the world.
"Our forecast sees Q2 around 34% down on last year's pace and way below the 2008 Q4 low point reached during the last big global downturn," MacRae says.
"However, vehicle markets are on the turn as we get into the second half of the year. China was first in to the crisis and was first out. China's light vehicle market was up 8% in May and South Korea's was up nearly 10%. In Europe we're seeing some improvement to vehicle markets now, too, helped by government subsidies for new vehicle purchases."
A combination of pent-up demand and the effects of the government subsidy program saw the French vehicle market surge back to life in June. Light vehicle sales increased by 2.4% year-on-year in June to nearly 286,000 units. Passenger car sales increased by 1.2% to just under 234,000 units.
However, MacRae cautions that uncertainties remain in this crisis and COVID-19 infections are rising in a number of countries in Asia and the Americas – most notably in the US.
"COVID-19 cases are on the rise in a number of US States, prompting new restrictions on populations. This brings further downside to GlobalData's US light vehicle sales forecast. Increasing infection rates in three key US sales markets – California, Texas and Florida – means that stronger headwinds are a real threat.
"If tighter social restrictions are introduced or re-introduced in the coming days and weeks, prospects for the US market will suddenly look much dimmer than the 14.5 million (-15.2%) GlobalData currently forecasts for the US light vehicle market and will potentially result in a sub-14 million market."