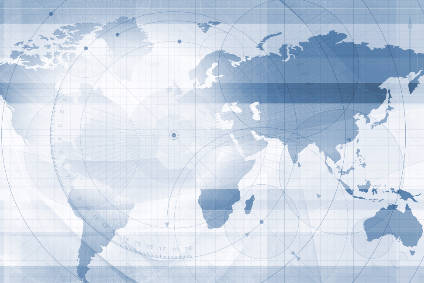 Global Light Vehicle sales grew by 3.4% year-on-year (YoY) in May, according to data released by LMC Automotive who said it was an 'encouraging result' following the market contraction in April.
The global annualised selling rate increased to 93m units a year last month (from 91m units a year in April).
Although YoY sales in China and the US slipped back, positive results came from Europe and South America perked up.
North America
May 2017 US Light Vehicle sales totalled 1,517,000 units, which translated into a seasonally adjusted annualised rate of 16.6m units/year. While total industry sales through the first five months were down 2.1% compared with the same period in 2016, notably the decrease in fleet sales (-6.0%) has outpaced the decline in retail sales (-0.5%). OEM incentives rose at a rate of 9% YoY, but were outweighed by higher consumer-facing transaction prices.
LMC said that economic tailwinds continue to spur consumer activity with low interest rates, longer loan durations (which may be an issue in the future), low unemployment, and high consumer confidence — albeit with the latter decreasing slightly from previous months.
Canadian Light Vehicle sales for May 2017 totalled 217,000 units, representing an 11.4% increase from May 2016, and established a new monthly record.
Europe up again
Light Vehicle sales in Western Europe grew by 7.2% YoY in May, with an average of one additional selling day across the region compared with May 2016. The selling rate recovered strongly last month, to 16.4 m units a year, following a disappointing April result (revised down to 15.1 m units a year). LMC said the May result is consistent with positive economic data in the region.
The UK was the exception to the rule, where sales declined steeply for a second consecutive month.
Russian Light Vehicle sales increased for the third consecutive month in May. Just under 125k Light Vehicles were sold during the month, representing an increase of 14.7% YoY, and yielding a selling rate of 1.55 mn units, only slightly below the April result of 1.59 mn. This is an encouraging performance and LMC said it provides 'sound evidence that the Russian market is now in confirmed recovery mode'.
China
Advance data indicates that the selling rate in China picked up to 26m units a year in May (up 2% from April) and averaged 27m units/year in the first five months of this year. That compares to total Light Vehicle sales of 28m units in 2016. On a YoY basis, sales declined by nearly 2% in May, but that can be accounted for by May this year having a greater number of holidays than May 2016.
In the economy, the risk of a trade war with the US has receded. Nonetheless, the private manufacturing PMI slowed further and fell into "contraction" territory in May. The overheating property sector is set to slow, due to the government's recent tightening measures. There is a chance that growth in Light Vehicle sales will remain subdued in the coming months. LMC said.
Other Asia
The Japanese market maintained a robust pace, with the May selling rate reaching a 29-month high of 5.48m units/year. Behind the buoyant sales are the tightening job market, rising stock prices and corporate earnings prospects. Yet, the May selling rate is unlikely to be sustainable over the long term, given the fast-aging population, LMC says.
Amid the heightened military tensions with North Korea, South Koreans elected the leftist Moon Jae-in in the May presidential election. With Mr. Moon's decisive victory, consumer confidence improved sharply and the selling rate reached a strong 1.8m units/year in May — sales were also supported by the ongoing scrappage incentive scheme for old diesel vehicles.
Some good news from South America
In Brazil's depressed market, the selling rate picked up to a relatively strong 2.36m units/year in May, after slowing in April due to the Easter holiday. The economy exited its worst recession on record in Q1, but the recovery in sales is expected to take a long time. The escalating political turmoil and uncertainty ahead of the 2018 presidential election remain major obstacles for investment and, thus, job growth and new vehicle sales.
The Argentine market has continued an upward trend. The selling rate rose to 821,000 units/year in May and averaged 819,000 units/year in the first five months of this year. Sales have been supported by falling inflation, negative real interest rates and the stabilized peso. After three years of weak sales, replacement demand is picking up.
The percentage change in the final column compares the average selling rate in the year-to-date with the last full year.
Late reporting countries and estimates are included in "Other".
Eastern Europe includes Turkey.
China includes estimate of light vehicle imports.