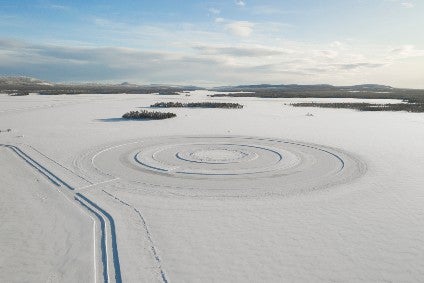 GKN Automotive says industry should be "much stronger" in explaining the importance of its technology to politicians as CASE trends start to assert a more dominant position.
Ever-more stringent measures such as emissions controls for example, are being driven by global pressure for mobility to become more environmentally friendly, but this can come up against balancing green solutions and securing the huge number of jobs dependent on manufacturing in traditional propulsion sectors.
GKN Automotive makes sure it has a powerful lobbying voice through its membership of European supplier Association, CLEPA, which talks to Brussels on behalf of component producers.
"I represent GKN at CLEPA," VP Engineering GKN e-Powertrain, Rainer Link told just-auto on the sidelines of the manufacturer's annual Wintertest at the northern Swedish test track of Arjeplog.
"We try to influence politicians to explain to them what it [new technologies] means [as] there are not too many engineers in governments. We need to be much stronger as an industry with our lobbying to explain what we want.
"We need to convince them [politicians] and have the numbers and have a good data base; this is our world. What we want to do to support a cleaner planet with our products; we have many, many people working in the automotive industry today. GKN is prepared to go fast, but at a reasonable pace.
"We have very fast growth already so I do not see a negative impact on GKN if the market is slowing down, but we need to maintain our leadership position."
With environmental pressure showing no sign of abating, GKN is placed to leverage business opportunities through its technology, with the next phase of the supplier's electrification strategy including the development of the G400 eDrive System, currently undergoing testing in Arjeplog with a variety of inverter applications and eMotors developed in-house.
This is in preparation for the forthcoming integration of Delta Electronics components into integrated 3-in-1 eDrive units.
"The application of our G400 eDrive module into two very different vehicle platforms showcases how we are evolving and refining our scalable electric driveline technologies," added GKN ePowertrain COO, Hannes Prenn.
"As our eDrive order book continues to grow rapidly, we are accelerating the development of our standardised range of eDrive units to cater for all platform sizes and torque output requirements.
"To meet this demand, we have increased our inverter development capabilities by establishing a partnership with power electronics specialist Delta Electronics and have commissioned an in-house eMotor production line at our Bruneck facility in Italy. By integrating our inverter, transmission and eMotor technology into modular units, GKN Automotive is decreasing costs and reducing component packaging for automakers."
The collaboration with Delta Electronics will enable the acceleration of GKN Automotive's next generation compact modular eDrive systems of power classes from 80kW to 155kW.