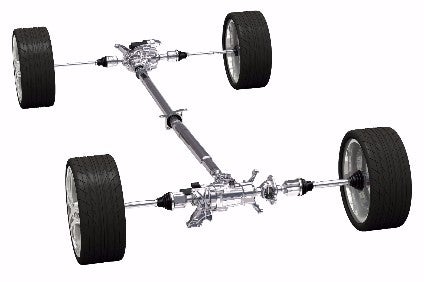 GKN announced it is supplying its complete all-wheel drive (AWD) Disconnect system developed for small to medium-sized vehicles for the redesigned Jeep Compass, launched at this month's Geneva motor show, the third FCA group model to have the technology.
Phil Swash, GKN Driveline CEO, said in a statement: "The success of GKN's AWD Disconnect system for small to medium-sized vehicles demonstrates why automakers partner with [us] on driveline strategies for their global platforms. Consumers want AWD more than ever – and [we are] the only supplier with the capability to develop all the hardware and software for the driveline, to manage the vehicle integration and optimise the on- and off-road characteristics."
AWD Disconnect first appeared in FCA's Jeep Renegade and Fiat 500X. GKN builds the system in Europe, North America, Latin America and China to provide local sourcing for the global platform.
The supplier said the disconnect function enables vehicles to combine the enhanced traction, dynamics and stability of all-wheel drive with improved on-highway fuel efficiency. The system reacts to driver inputs and road conditions to seamlessly switch between two-wheel and all-wheel drive.
During steady state cruising, the clutch system disengages the rear section of the driveline, eliminating rotating losses and improves highway fuel economy by up to 4% – compared to standard AWD. If the driver or conditions require more traction, the system reconnects within 300 milliseconds.
GKN claims the AWD system is simpler to integrate into smaller vehicle platforms due to its advanced system architecture. With minor hardware and software changes, the system can be scaled to suit vehicles of different sizes and dynamic requirements. The control software enables models with the same hardware to deliver different driving characteristics for each brand.
An active torque biasing function provides precise control of the distribution of torque between the front and rear wheels, optimising traction, stability and performance.