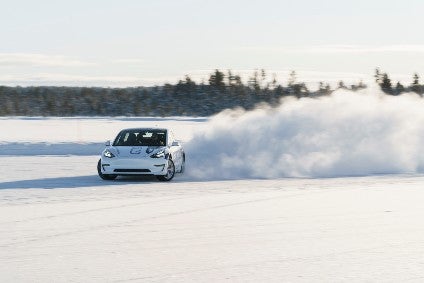 GKN Automotive says it is important governments push megatrend concepts and infrastructure in a bid to also stimulate industry to follow suit.
One of the challenges in encouraging adoption of megatrends is to marry a widespread charging installation with purchase of electric vehicles, but some potential buyers are reluctant to pay the current high cost of new mobility cars until more extensive infrastructure is put in place.
GKN Automotive is deeply involved with EV technology and last year, launched its electrification strategy with the aim to make the propulsion more affordable for automakers and consumers. To achieve this, the supplier is developing a standardised range of electric drive systems with integrated inverters and motors.
The scalable product portfolio of compact modular eDrive systems is being developed for application to existing and new BEV and PHEV platforms.
"We think it is important governments push to have faster and quicker legislation, so industry is pushed," VP Engineering GKN e-Powertrain, Rainer Link told just-auto on the sidelines of the manufacturer's annual Wintertest at the northern Swedish test track of Arjeplog.
"I am an engineer – nothing moves without pressure. For GKN, it is important for government to have the infrastructure – it has to be faster. Do we need first the infrastructure or the cars, what comes first? For us it is a fast-growing market [which] is challenging and complex.
"For automotive, it is connectivity, electrification and autonomous; for governments it is building infrastructure and having the right plan."
At the Arjeplog testing ground 60 miles south of the Arctic Circle, GKN Automotive was showcasing how its electrified solutions can address such megatrends, using its Technology Demonstrators (GTD), based on Tesla Model 3 and Fiat Ducato LCV platforms, both having an integrated G400 modular eDrive System.
This includes a GKN Automotive eMotor (126kW), inverter, offset gearbox with open differential and software controls into both vehicle system electrical architectures.
In the Tesla platform, the scalable system is integrated on the rear axle; in the Ducato body it is on the front axle, demonstrating the scalability of the eDrive module.
The company's Automotive Spice Level 2- and 3-certified software engineering processes enable it to manage the system's integration, compliant with overall system requirements from customers.
The company's full system capabilities enable it to integrate all elements of the architectural design, including mechanical, electrical, thermal, controls and software domains, plus the integration of sub-systems into the architectural design.