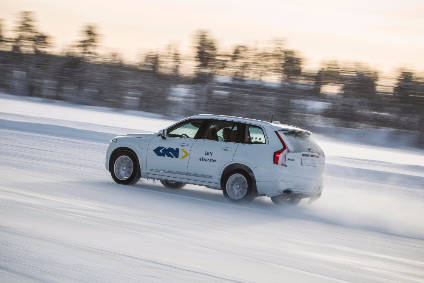 GKN has unveiled 2015 sales up 2% organically with profit before tax (management basis) of GBP603m (US$840m) (2014: GBP601m).
Reported profit before tax GBP245m (2014: GBP221m), which was higher primarily due to the movement on the mark to market valuation of forward foreign exchange contracts.
GKN Driveline posted organic sales growth of 5%, significantly ahead of global auto production helped by what it says was a broad geographic footprint and increased content per vehicle.
Trading margin improved to 8.2% (2014: 8.1%), while around GBP880m of annualised new and replacement business was won.
"GKN continued to make progress in 2015 and delivered on our expectations," said GKN chief executive, Nigel Stein. "We performed well against our key markets, overcoming some demand weakness and demonstrating once again the strength of our businesses, strong market positions and leading technology.
"Highlights of the year were GKN Aerospace's acquisition of Fokker Technologies, strong market-beating growth by GKN Driveline and good margin advances by GKN Powder Metallurgy.
"Looking forward, we expect 2016 to be a year of good growth, helped by the contribution from Fokker."
GKN is estimating for automotive, external forecasts predict growth in global light vehicle production of around 3% with increases in China, North America, Europe and India, while Brazil is expected to show a further sharp decline.
Against this background, GKN Driveline and GKN Powder Metallurgy are expected to continue to grow organically above the market.