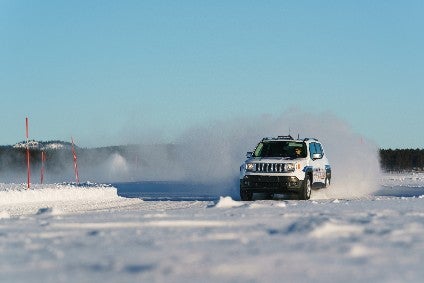 GKN Automotive says its push into megatrend technologies is attracting young engineers outside conventional manufacturing traditions.
The driveline technology specialist is competing – in line with all major suppliers involved in CASE industries – for a limited pool of engineering talent but believes its portfolio of electric drive products is a catalyst to draw people through its doors.
"Many years ago, our engineers were mechanical [background] and now we are going into electrification," VP Engineering GKN e-Powertrain, Rainer Link told just-auto on the sidelines of the manufacturer's annual Wintertest in Arjeplog, just south of the Swedish Arctic Circle
"Now we have a much bigger percentage of electrical engineers managing the change. We have always had good relations with universities and they know GKN. Now engineers are going for software development, electric motors [and] power electronics [for example].
"These are young people who want to change the world – they mean it seriously. That makes us very attractive and software engineers – we have a lot of them who come from other industries – they have a passion for it. It is always a challenge to find enough of the right people."
GKN was showcasing a number of those megatrend technologies at its Wintertest event in the bespoke proving ground at Arjeplog, whose frozen lake and extensive off-road tracks put vehicles through their paces in extremely challenging conditions, which can see the mercury plummet to -40C
Many of the world's suppliers and OEMs such as Kia, Mando, ZF and Magna, are attracted to Arjeplog, whose tiny population of 2,500 swells to 40,000 plus during winter as teams of engineers spend weeks operating in the hostile environment.
GKN Automotive has a permanent facility in Arjeplog and runs several test courses featuring two circles of 100m and 250m, a vehicle dynamics pad of 1.5km, a 3km winding course, split hill and off-road tracks.
The Swedish facility adds to GKN's activities at Smithers Winter Test Centre in Brimley, Michigan and one in China.