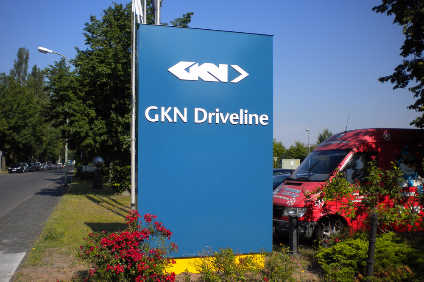 GKN is forecasting sales growth from GBP33m (US$46m) to GBP500m by 2022 as it looks to battle a bid from manufacturing investor, Melrose.
The GKN board has "unanimously rejected" the Melrose attempt to secure control of the British supplier, insisting the bid is "entirely opportunistic" with its optimistic forecast today (22 January) providing it with ammunition to ward off the approach.
Part of this optimism comes from GKN's introduction of electric driveline technologies, while also investing GBP36m in R&D.
GKN Driveline's order book for electric driveline (eDrive) technologies hit a record GBP2bn by the end of last year following a series of programme wins with global automakers.
GKN's edrive sales, which were previously forecast to rise from GBP33m in 2017 to GBP200m in 2020, are now expected to increase more than eight-fold to GBP275m, with this figure estimated to be £500m by 2022.
"Customers worldwide choose to work with GKN on their electric programmes because of our real-world experience in eDrive systems," said GKN Automotive CEO, Phil Swash.
"Whilst our competitors talk about the potential of their technologies, we have proven history of delivering innovative electric driveline systems in customers' cars on the road.
"Our vehicle and systems integration capabilities help deliver the performance our customers demand and that's why they come to us ahead of our competition. Our strong order book reflects the partnerships we have developed with our customers and the confidence they have in GKN.
"We are well positioned to capitalise on the strong market growth in hybrid and electric vehicles and this is underpinned by our substantial order book."
A statement from Melrose on 18 January noted its share price as well as that of GKN had risen "substantially" since its approach for the supplier.
"In less than a week shareholders have seen 104 pence per share or GBP1.8bn added to the value of GKN which shareholders can, if they wish, realise today in the market," said Melrose chief executive, Simon Peckham.
"Melrose's actions have done that, not GKN's management."