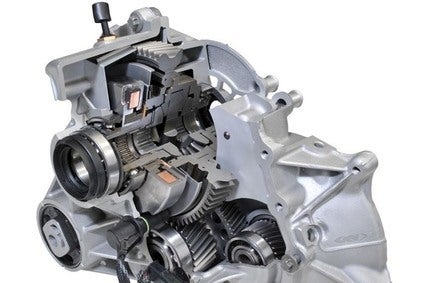 GKN Automotive said it had joined a EUR4m European R&D project, launched by Mondragon University, to develop lower cost, more efficient permanent magnet eMotors with increased power density.
Said to be a "novel concept of a low cost, high power density and highly efficient recyclable motor for future mass produced electric vehicles", the project will validate innovations to eMotor configuration and materials on two variants.
The innovations will allow magnets to be smaller in size, contain less rare earth material, and be reuseable and recyclable. Compared to two main reference eMotors already on the market, the new eMotor will offer up to an expected 20% reduction in power loss, a 28% reduction in production cost, and a reduction in material use of up to 66%.
A long term circular strategy for rare earth critical raw materials (CRM) will also be implemented, targeting a reduction in the use of neodymium and dysprosium of up to 80% and ability to recycle 80% of any rare earth material used. This is intended to conserve resources and create increased resilience in the European supply chain.
The project, named HEFT and led by the Spanish university, is funded by the European Commission and includes participants from Belgium, Italy, Slovenia, Spain and the UK. GKN Automotive, as a key industrial player, has assumed responsibility for manufacturing and assembly, and ensuring the final design meets industry needs and requirements.
GKN Automotive is already a supplier to 90% of global OEMs and has 20 years of its own eDrive electric drivetrain experience.
That, the company said, means its is "uniquely placed to provide critical knowledge on the required specifications of a next generation eMotor".
Other participants in the consortium are Magneti Ljubljana, Vyncolit, Ikerlan, the University of Nottingham, the University of Bologna and KU Leuven.
Aitor Tovar, senior global manager eMotor development at GKN Automotive, said in a statement: "Minimising the environmental impact of manufacturing, particularly through a reduction in the use of rare earth critical raw materials, is an essential consideration in the development of future products, so the implementation of a circular economy strategy is another key motivation in our participation in this project."