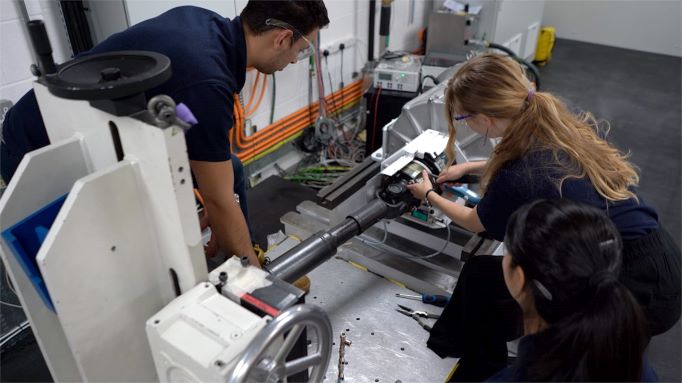 GKN Automotive said it had "helped develop" a 1,180bhp electric powertrain for the Ariel Hipercar EV coupe.
Testing of the electric drive units (EDUs) was conducted at GKN Automotive's Abingdon innovation centre on a bespoke test rig capable of fully replicating extreme demands and dynamics, including simulated laps of a racetrack.
The test facility was developed with support and funding from the Advanced Propulsion Centre (APC), a non-profit organisation that facilitates funding to UK-based research and development projects developing low carbon emission powertrain technologies.
GKN Automotive, a drive systems supplier, had to develop a test facility capable of comfortably retaining control over the drive motors under road and racing simulations.
The supplier said the new ability to accurately and thoroughly test advanced powertrains with extreme power outputs would benefitits OEM customers.
Senior product manager Sean Worrall said: "We've used the knowledge gained in developing the test rig and controlling such high performance to test high power machines for high performance electric SUVs, exporting this knowledge across the world to [our] other sites."
The Hipercar made its show debut on the UK government pavilion at this year's Cenex-LCV.