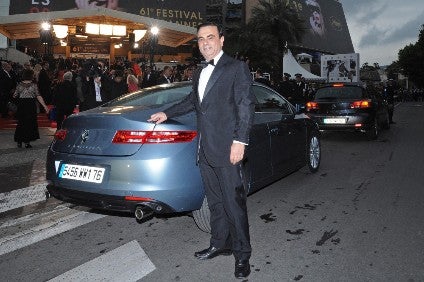 Disgraced Carlos Ghosn should not remain in charge of Renault after his arrest in Japan, France's finance minister was quoted as saying on Tuesday, urging the carmaker to move swiftly to install an interim management team to limit the damage.
Reuters noted Ghosn, one of the best known managers in the car industry, was arrested in Japan on Monday after Renault's alliance partner Nissan said he had engaged in wrongdoing including personal use of company money and under-reporting how much he was earning for years.
Nissan has said it plans to sack him as chairman on Thursday.
"Carlos Ghosn is no longer in a position where he is capable of leading Renault," Reuters quoted finance minister Bruno Le Maire as telling France Info radio.
"Nevertheless, we have not demanded the formal departure of Ghosn from the management board for a simple reason, which is that we do not have any proof and we follow due legal procedure," Le Maire added.
The French state owns 15% of Renault, which in turn holds a 43.4% stake in Nissan which, in turn, has a controlling 34% of Mitsubishi Motors.
Reuters said Le Maire also called on Renault's board to meet "in the coming hours" to set up an interim management structure in light of the arrest of Ghosn, who is chairman and chief executive.
The board would meet later on Tuesday, a company spokesman told the news agency.
It would discuss temporarily replacing Ghosn while he remains in detention in Japan, Reuters sources said.
According to the report, Le Maire said he would contact his Japanese counterpart over the matter, and reiterated France's priority was to ensure the stability of the Renault company.
Le Maire added Renault's partnership with Nissan was in the interests of both France and Japan and of both companies.
"Renault has been weakened, which make it all the more necessary to act quickly," Le Maire, said, according to Reuters.
Renault shares were down 2.8% in early session Tuesday trading with the stock having slumped 8.4% on Monday, the report said.
Reuters said Bank of America Merrill Lynch cut its rating on Renault to 'neutral' from 'buy' while Exane BNP Paribas also downgraded Renault to 'neutral' from 'outperform'.
Le Maire said he had asked French tax authorities to look into Ghosn's affairs and they had found nothing of particular note, according to Reuters.