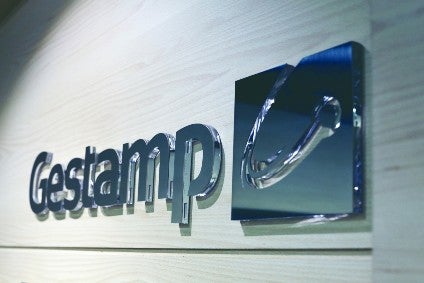 Ever-tighter CO2 targets from the European Commission (EC) require a degree of "common sense," says Gestamp as Brussels shows no sign of easing its focus on emissions reduction.
Gestamp joins a chorus of suppliers and OEM voices raising concerns surrounding the extremely tough falls in CO2 to 2030, which will see a 37.5% reduction – versus today – for cars while vans emissions will have to drop by 31%.
European supplier association, CLEPA has also highlighted the challenging nature of the new goals, while fellow-Brussels based organisation, ACEA has equally made its position known, citing "serious concern" surrounding the final CO2 deal.
"The CO2 reduction target is tight," Gestamp founder and executive chairman, Francisco Riberas told just-auto at the Spanish supplier's Bielefeld plant in Northern Germany. "
"Europe is leading these requirements and that could create some problems for the sector and our customers. We need to use a little bit of common sense. This transition will require time and in the meanwhile, we need to preserve the automotive industry.
"Sometimes Brussels tends to forget this industry is very important."
As well as the intense focus on emissions, Gestamp is also focusing on macro challenges such as a slowdown in they key markets of Europe and China, combined with fluctuations in international finance and the unpredictability of the current incumbent in The White House when it comes to tariffs.
"Clearly what we have seen in the last quarter and at the beginning of 2019 has been a slow-down in the global economy," added Riberas. [The] European area is a little bit affected – China is going [slowing] down; we have seen also some volatility in the financial markets.
"The tariff issue is very important – the Trump administration concerning China has been a very important noise. This kind of 25% tariffs has been the driver of the reaction in the market.
"There was some noise about [a] 5% tariff [US on Mexico], but following an agreement it seems this risk is over at least for the moment.
"Other macro issues are Brexit. Of course Brexit [had] a quite important impact in April in terms of automotive manufacturing due to the uncertainty of the [UK] exit date. We have seen these kinds of consequences in the automotive footprint like the announcement of Honda to close, to end in Swindon."
Bielefeld is the biggest production plant of Gestamp worldwide, which supplies 42 OEM sites in Germany and 20 other sites worldwide.
The giant factory produces chassis components, outer skin, HSS structural and serial structural parts, while it also has cold stamping and cataphoretic facilities at the plant.