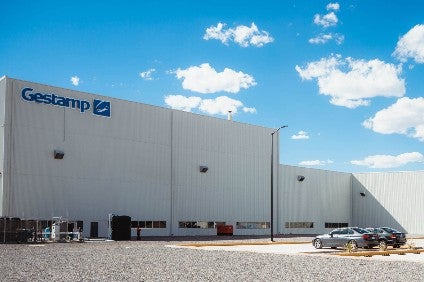 Gestamp has opened its second plant in Mexico, in San Luis Potosi.
The new plant, on a plot of 140,000 square metres, will be equipped for hot stamping and hydroforming and will be the first Gestamp plant in Mexico to make chassis parts.
The investment was EUR74m (US$86m) and workforce currently numbers 300.
The plant is alongside the one operated by Edscha, the Gestamp subsidiary specialising in mechanisms, which employs 270. Gestamp now can provide its full product line in this Mexican state, including body in white, chassis and mechanisms.
In 2018, Gestamp opened six plants worldwide, and plans to start operations in four new production centres this year. In addition to Mexico, Gestamp will be opening new production facilities in Slovakia, the United States and Morocco.
The hydroforming line at San Luis Potosi will be the first of this technology for Gestamp on the American continent.
"This plant that we are inaugurating today allows us to strategically improve our capabilities in Mexico thanks to the addition of hydroforming technology and chassis products for the first time in Mexico, so we become even more competitive in the country," said Francisco Riberas, executive chairman of Gestamp.
Mexico manufactured 3.9m vehicles in 2018, making it the seventh largest producer of automobiles in the world.
Mexico is Gestamp's sixth largest market with revenues of EUR578m ($682m) in 2018.
It has seven production plants in Puebla, Toluca, Aguascalientes and San Luis Potosi.
"Mexico is a market with strong potential, which has grown exponentially in recent years, and in which vehicles are manufactured for the whole world, so we are confident in our ability to grow together with our customers," Riberas added.