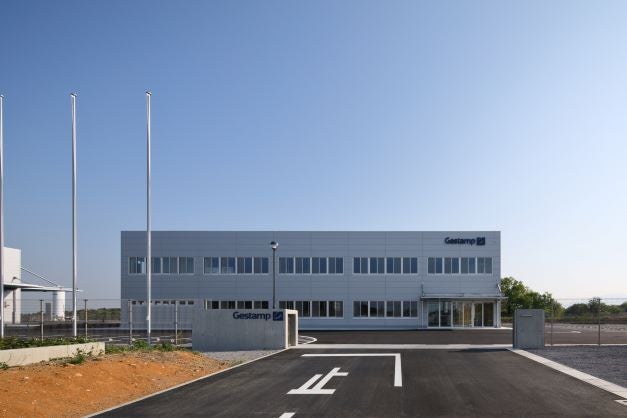 Gestamp Hotstamping Japan will be expanded with a new building on its site in Matsusaka.
This is part of the supplier's expansion in Asia, seen as key for its global strategy.
The original plant was built in 2018 and expansion will meet the increasing demand for parts from Japanese automobile manufacturers.
Gestamp also has two sales offices including Gestamp Tokyo, also home to a group R&D centre, opened in 2017.
Subsidiary Edscha, specialised in mechanisms, has a sales office in Yokohama.
The expanded Matsusaka plant is scheduled to be operational by June 2023.
Gestamp Hotstamping Japan has been supplying parts to domestic and overseas automakers and will introduce a new hot stamping line which combines a large press with an environment friendly electric furnace which avoids burning gas to heat blanks.
This will enable the supplier to sell one-piece, high-strength, light weight parts, contributing to the Japanese automotive industry's accelerating shift to EVs.
Masato Takegami, mayor of Matsusaka city, said: "We are pleased to support this expansion even in the current difficult circumstances."
Toshiya Hara, general manager, Gestamp Hotstamping Japan, added: "This expansion project will be a simple capacity increase but also provide products for the new demand for next generation vehicles such as EVs."