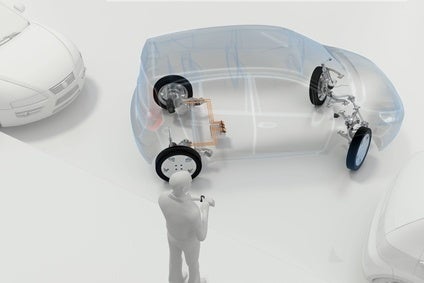 ZF TRW says it expects the newly-merged giants to continue their previous roles of working in support of domestic and worldwide supply chains as the nascent company beds down to become the globe's third largest component manufacturer.
The huge fusion creates a mega-supplier with a turnover of EUR30bn (US$33.1bn) and a combined workforce of 134,000 employees operating in 213 locations across 40 countries.
"In terms of the supply chain, having that supply chain capability to support local and global markets, these themes remain as they were," ZF TRW EVP active and safety technology, Peter Lake told just-auto at the recent global media briefing at ADAC's proving ground at Potsdam near Berlin.
"I don't think anything has changed in terms of the supply chain. I think there will be more diversity in the automotive market and as a Tier 1, we have to respond to that."
There has so far been no suggestion of any redundancies with the takeover of TRW, although Lake conceded, "clearly there is apprehension," as the two giants gradually start to work together as one company.
"Under Stefan Sommer [ZF TRW CEO], there is real intent to find the best of both and he is personally committed to that," said Lake.
"ZF…went thought the last couple of years…a structured review of strategy. They identified what the mega-trends were."
To that end, Lake is stressing a triple focus on safety, efficiency and automated driving, noting for example younger people were: "Perhaps less interested in horsepower under the hood and more in connectivity."
Equally, in tandem with other Tier 1 suppliers around the world, ZF TRW is mulling into what future transportation context automobile fits, with different mobility solutions offered to meet increasing urbanisation and population growth.
Part of the merger involved bowing to anti-trust measures with ZF for example completing the sale of its 50% share in the ZF Lenksysteme joint venture to JV partner, Robert Bosch earlier this year for an undisclosed sum.
The deal was approved by authorities without any restrictions.
Bosch is now sole owner of ZF Lenksysteme, which will be renamed Robert Bosch Automotive Steering to emphasise the new ownership.