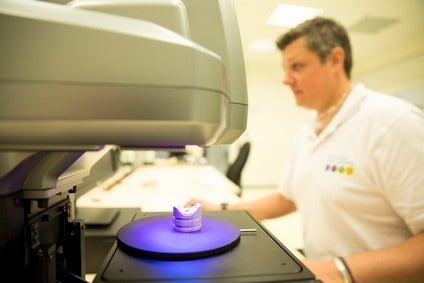 Saint-Gobain says it is seeing real potential in emerging markets such as India, where its focus on weight and noise reduction are key business opportunities.
India is forecast to overtake even China's population and reach 1.4bn in the relatively near future, but current very low vehicle ownership rates are attracting the attention of Saint-Gobain as it unveiled its new range of Norglide customisable composite bearings at its Willich site in Germany.
"Seat OEMs [for example], are looking at weight reduction – how can we supply parts to reduce material weight but also to support the load," Willich managing director, Laurent Provost told just-auto at the factory near Düsseldorf.
"This is one key focus we have. We are not selling product, we are selling solution [s]. When you take a look at India, you have ten cars for every 1,000 [people], so the potential and volume is huge.
"At the same time, when you take a place [like] India, they have really, really bad roads, so the noise aspect is key. This is something we can address – we are doing that now."
The Willich MD insisted although the company was manufacturing small parts, they would make "a big difference," with the bearings having new material advancements and Saint-Gobain's polytetrafluoroethylene compound liner.
Saint-Gobain maintains the corrosion resistance bearings stand up to salt and moisture conditions beyond normal applications.
After 1,000h in salt spray tests where galvanised steel or aluminium hinges housed the component, Saint-Gobain adds the bearings displayed no rust.
"It looks very simple from the outside," added Provost. "Norglide has developed a new range of customisable composite bearings.
"Let's get straight to the point. OEMs are trying to reduce weight and this is the impact we have on the finished product. Reduced CO2 emissions without impacting the strength of the material."
Provost noted the Willich plant could manufacture a customer-specific part in three days if required. "This is only possible because we have our own tooling shop," he said.
"We can make everything ourselves with tooling. We are producing around 40m parts on a monthly basis. When we talk to the customer, we cover the complete supply chain."