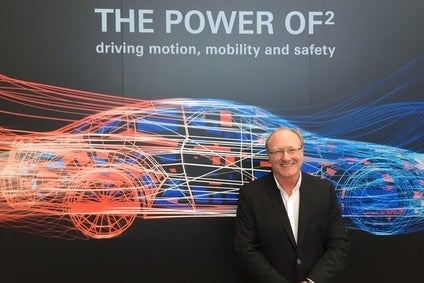 Newly-formed ZF TRW says it will develop a common culture in time as the new mega supplier looks to capitalise on the overall worldwide recovery in the automotive sector.
The acquisition of US company, TRW by German component manufacturer ZF caught some by surprise when it was formally announced earlier this year, but is part of a consolidating landscape looking to offer economy of scale and one which leans heavily on both companies' individual expertise.
"There will be a common culture developed – there will be certain core values that are common to the whole organisation that are important," ZF TRW EVP active and safety technology, Peter Lake told just-auto at the ADAC proving ground in Potsdam near Berlin.
"The old TRW had different cultural elements because it came from different acquisitions. At the end of the day, there is more that united the company than divided it."
Anti-trust regulators demanded a certain price for the huge merger, with the linkage and suspension business on Washington's shopping list, but the newly-formed company nevertheless now becomes a giant number three supplier in the world with EUR30bn (US$33.3bn) of sales.
"There is a long-term confidence in the automotive industry – the long-term trend is more vehicles being produced and higher content," said Lake.
"We have to be a winner in that environment rather than a victim of that environment – there has been some real thought about the architecture of the future.
"It is more choice for our direct customers."
The mega company will clearly have an even more powerful voice than as two – albeit huge – separate entities – but Lake is keen to point out it will not necessarily be taking direct action to put its view across to regulators.
"To say we lobby would be overstating," he said. "What we are is an industry player that has a voice and a point of view the regulators are interested in soliciting.
"We try to read what is going on. We participate in monitoring to understand what governments and regulatory authorities are thinking about future regulation.
"At the end of the day, governments make some pretty wise choices in the area of safety and increasingly, active safety."
ZF TRW was demonstrating its huge range of equipment at the Potsdam track, emphasising its three-pronged approach of safety, efficiency and automated driving.
The new company will have a combined workforce of 134,000 and a turnover of EUR30bn.