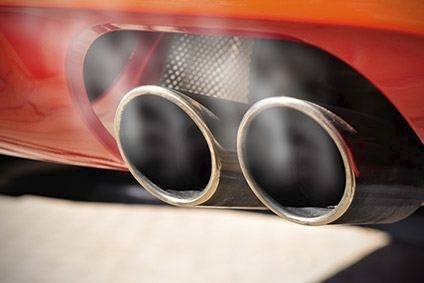 German Chancellor, Angela Merkel is demanding Volkswagen carry out an investigation with "absolute transparency" into the automaker's concession there had been discrepancies in its diesel emissions testing.
The Volkswagen scandal has shot straight into the top echelons of the Berlin government as the country scrambles to restore trust in its fabled 'Made in Germany' trust benchmark and as the fallout from the situation rumbles around the world.
"As for Volkswagen, given the current difficult situation it is essential to ensure absolute transparency and a full and complete investigation of the entire matter," said Merkel in comments sent to just-auto by her office in Berlin.
"It is right and proper," she added: "That Federal Transport Minister, Alexander Dobrindt is engaging in the necessary discussions with the Federal Motor Transport Authority. "This is the only way to achieve transparency,"
The extent of the furore's impact can be gauged by the way it has rippled from the US across the Atlantic, with national governments in France and the UK becoming involved as well as the European Commission (EC), which says it needs a full picture of how many vehicles certified in the EU were fitted with defeat devices, which are banned by the Euro 5/6 Regulation.
"I think there can be no doubt that this is a very serious incident," noted German Federal Minister for Economic Affairs, Sigmar Gabriel.
The Transport Minister has tasked Germany's Federal Motor Transport Authority (KBA) to undertake: "Strict, specific tests of Volkswagen's diesel cars conducted immediately by independent appraisers," while a committee from Berlin is due in Wolfsburg.
US penalties alone could result in Volkswagen being hit with US$18bn in fines, with the situation already seeing former CEO, Martin Winkterkorn step down last week to be replaced with Porsche chief, Matthias Müller following a meeting of Volkswagen's Supervisory Board in Wolfsburg.
"My most urgent task is to win back trust for the Volkswagen Group – by leaving no stone unturned and with maximum transparency as well as drawing the right conclusions from the current situation," said Müller.
"Under my leadership, Volkswagen will do everything it can to develop and implement the most stringent compliance and governance standards in our industry.
"If we manage to achieve that then the Volkswagen Group with its innovative strength, its strong brands and above all its competent and highly motivated team has the opportunity to emerge from this crisis stronger than before."
France's Energy Minister, Segolene Royal said her department, following the revelations by the Federal American Agency for Environmental Protection (EPA) concerning polluting emissions, would start a thorough investigation.
"I have asked the EPA to provide all pertinent information so as to understand the nature of the fraud and ways to detect it," she said.