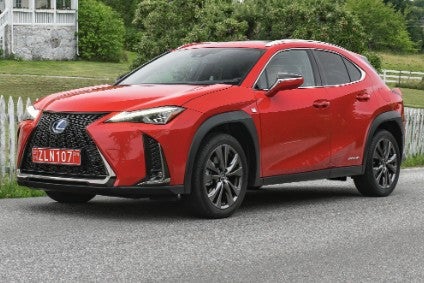 The KBA has reported a record 37.7% year on year drop in March for the German passenger vehicle market. Sales ended the month at 215,119, with Volkswagen the market leader slightly bettering the overall fall.
As has happened in other markets that plunged in March, there are some strange movements in the brand rankings and some accelerations of existing trends. In the latter category, Alfa Romeo suffered the second worst decline, managing only 151 registrations (-63.2%), while the decision to make smart electric-only continues to look odd at best (641 sales, -84.4%).
The question of just how long Honda will remain in Europe arises anew with the brand falling below four figures in the region's largest market (890, -52.1%). Another make which Germans have always been indifferent to dipped by only 27.2% in March though: Jaguar (719).
Interestingly, BMW almost caught Mercedes, while Audi had the largest percentage points decline of the big three premium makes. This can of course be explained by an imminent model changeover for the A3 Sportback.
The top ten for March:
Volkswagen: 40,643, -35.1%
Mercedes: 20,132, -28.2%
BMW: 20,047, -21.3%
Audi: 18,904, -36.5%
Ford, 12,730, -50.3%
Skoda, 12,113, – 40.5%
Opel, 10,851, -51.8%
SEAT, 9,052, -27.3%
Fiat, 6,801, -31.7%
Renault, 6,270, -50.7%
The UK remains the only one of the regional big five car markets yet to report numbers for March. France was down by 72% to 62,688, Spain by 69% to 37,644 and Italy by 85% to a mere 28,326 passenger vehicles.