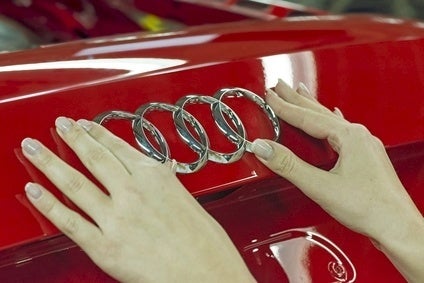 Audi says it will work with LG Chem and Samsung SDI to develop a new battery for a purely electrically powered sport utility vehicle that will have a fully charged range of 'more than 500km'.
The two Audi partners plan to invest in the necessary cell technology in Europe and will supply Audi from their European plants, Audi says.
"Together with our South Korean development partners, we are bringing production of the latest battery cell technology to the EU and strengthening European industry with this key technology," said Dr. Bernd Martens, Member of the Board of Management of Audi AG for Procurement. The cell modules are to offer particularly high performance.
"This will allow us to supply a technological solution that makes electric cars even more attractive for our customers."
"With our first battery electric Audi SUV, we are combining an emission free drive system with driving pleasure," said Prof. Dr. Ulrich Hackenberg, Member of the Board of Management of Audi AG for Development.
"We will optimally integrate the innovative cell modules developed with LG Chem and Samsung SDI into our vehicle architecture, thus achieving an attractive overall package of sportiness and range."