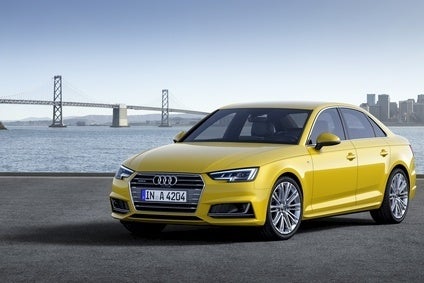 Volkswagen's premium Audi Group division boosted operating profit 9.1% to EUR2.9bn in the first half of 2015.
Audi brand sales rose 3.8% to a record 902,389 units. Revenue was up 11.6% to EUR29.8bn but operating return on sales of 9.8% was down from the 10% achieved in H1 2014 but within the targeted 8%-10%.
"Due to the high volatility of markets and rising costs for the next stage of the model initiative, cautious business operations are of key importance," the automaker said.
Profit after tax amounted was up 4.6% to EUR2,429m.
Finance chief Axel Strotbek said: "We are deliberately making large investments in new models, technologies and production capacities, which will pay off in the medium and long term."