The largest German carmakers filed 272 e-vehicle patents in 2019 – up 49% year on year – consultancy Accuracy said.
Traditional supply chain businesses are investing in R&D to deal with the risks of electric vehicle transition, it added.
Accuracy said 581 worldwide patents for electric vehicles were filed with the World Intellectual Property Organisation (WIPO) last year by German automakers and their supply chains, up 14% from 508 patents filed in 2018.
The majority of those (53%) were filed by suppliers rather than automakers.
The race to win market share in electric vehicles has prompted the German automotive industry to increase investment in R&D, driving up the number of patents filed for electric vehicle technology.
The rise in patent filings was driven by the big three German automotive groups – BMW, Daimler, and the Volkswagen Group – which between them filed 272 electric vehicle patents in 2018. This was up 49% on the 183 filed a year earlier.
Accuracy partner Guido Althaus said: "Germany has had a world leading automotive industry for many decades. The intellectual property generated through the transition to electric vehicles demonstrate the industry's commitment to research & development.
"German automakers are facing challenges not just from their traditional car manufacturers in Europe, the US and Japan, but also from new rivals like Tesla and global tech companies. The only way to come out ahead is to commit to the e-vehicle transition and make the necessary investment."
The pace of the transition to plug-in vehicles has increased sharply in the German automotive industry in the past year. BMW announced recently it would start to offer electric versions of all its mainstream models, rather than the niche i3 and i8 models it has produced in recent years. Mercedes-Benz is launching its EQ electric brand in early 2020, under which it will sell all its hybrid and battery-powered cars.
Patents filed by major German auto manufacturers last year included:
BMW for a charging system which recognises the identity of a vehicle connected to it, and automatically supplies a faster or slower speed of charge depending on the owner's subscription level
Porsche for software allowing an electric vehicle to plan on which sections of its expected route – eg a downhill section – it can reduce voltage output to conserve battery life
Daimler for a system that determines how much power the battery can recuperate from the wheels or brakes by judging how far the driver's feet are from the pedals
Supply chain transition risk
Accuracy said there had been concerns in recent years the move towards e-vehicles could see some suppliers to Germany's automobile industry struggle to adapt. Some of the supply chain is made up of traditional 'mittelstand' businesses that have been making parts for internal combustion engine cars for generations.
With many of these parts no longer being needed for plug-in vehicles, these supply chain businesses have also invested heavily in the intellectual property needed to transition to producing e-vehicle components. The 20 largest automotive supply chain businesses have filed more than 300 electric vehicle patents with WIPO in each of the past three years.
Althaus said: "German auto supply chain businesses have responded well to what could be a risky transition to electric vehicle production. For manufacturers who have made engine blocks for decades, the shift to e-vehicles could be an extremely difficult one to make.
"Many of these businesses are now well prepared to shift towards making electric car components, thanks to their investment in R&D. For the German economy, this is particularly valuable, as they make up an important subsector of the country's manufacturing industry."
Free Report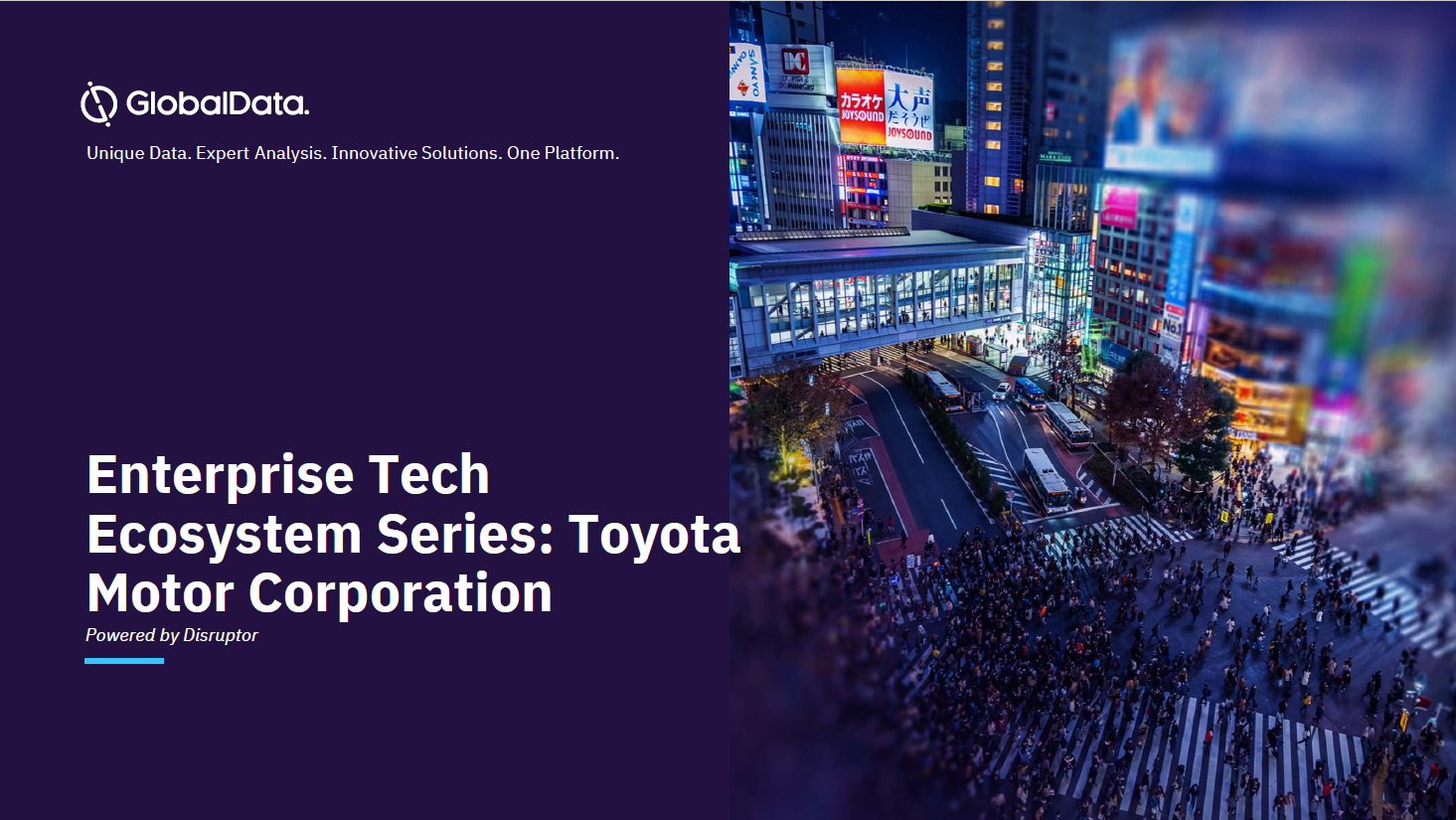 How is Toyota ensuring its future success?
Toyota is accelerating digital growth and serving their clients better. The company is investing in emerging technologies to maintain its segment operations, drive site traffic and revive its business prospects amid COVID-19.
Toyota AI Ventures along with Toyota Research Institute (TRI) launched the Call for Innovation initiative to promote innovation around robotics technology. It made a significant amount of investment in startups working on mobile technologies for assistive robots.
Our Enterprise Tech Ecosystem report on Toyota
provides you with information and insights into their digital transformation strategies, including:
Overview of technology initiatives covering partnerships, product launches and investments

 

Insights into its accelerator & innovation programs

 

Details of estimated ICT budgets and major ICT contracts

 

Partnership network map

 
Download the full report to align your strategies for success and get ahead of the competition. 
by GlobalData