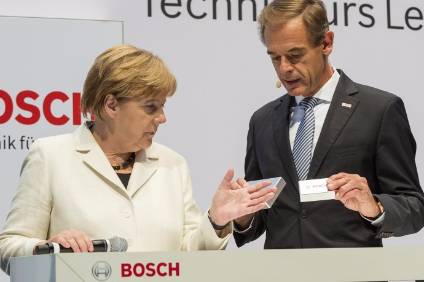 German chancellor Angela Merkel has renewed her pledge to avoid diesel driving bans and suggested that the technology will be needed for decades to help reduce CO2 as the auto industry develops more electric vehicles.
Her support for diesel technology echoes statements from high-ranking executives in Germany's auto industry, in spite of the problems associated with Volkswagen's 'dieselgate' problems.
According to Bloomberg, Merkel called on the country's auto industry to invest in new technologies and clean up the diesel engines currently in use. The chancellor met state and municipal leaders on Monday, pledging to double a federal clean-air fund to 1 billion euros , the report added.
"We'll need combustion engines for years and decades – and still at the same time we'll have to take the bridge, the path towards new mobility and new engines," Merkel told lawmakers in the Bundestag lower house of parliament.
Merkel is running for a fourth term in Germany's federal elections (September 24).