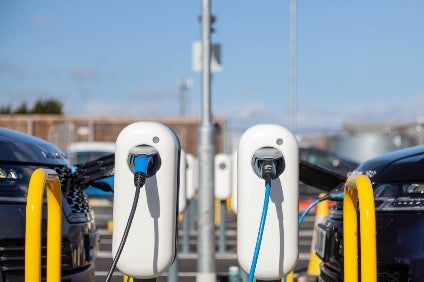 The cost of charging an electric car at UK charge point owned by GeniePoint has risen by up to 54%, according to consumer organisation Which?
Which?, in an email to subscribers last weekend, said GeniePoint was the fourth-largest provider of rapid charge points in the UK with 8.5% of all rapid chargers owned by the company, according to Zap Map statistics.
Rapid (or ultra-rapid) chargers are the fastest and most expensive way for electric vehicle (EV) owners to charge their cars, Which? said.
According to the consumer group, GeniePoint uses its 'GenieFlex' tariff across all its own chargers, which has both peak and off peak rates. So those starting a charge between 8:00am and 19:59pm now pay 98p per kWh (from 14 April), an increase from 75p per kWh.
Which? said the new rates make it up to seven times more expensive than charging at home, or over twice as expensive per mile compared to the same sized petrol or diesel car (fuel costs only, ignoring car tax and maintenance).
GeniePoint told Which? the rise followed the Energy Bill Relief Scheme (EBRS) ending last 31 March, and the cost of electricity therefore significantly increasing.