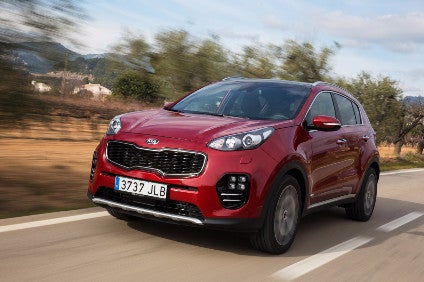 Kia's chief operating officer Thomas Oh raised a few eyebrows among journalists – not to mention his own staff – when he announced 98 new or refreshed models within the next four years at his Geneva show press conference.
Deeper investigation, however, revealed that the number includes derivatives – for example two-wheel-drive, four-wheel-drive, hybrid, plug-in hybrid, GT, Coupe and so on. So the actual new model number comes down to somewhere closer to a more manageable 20.
Whatever the number, it will include 11 'green' vehicles developed under Kia's new Drivewise programme. Two of these were made their European debut at Geneva, the Optima plug-in hybrid and the new Nero crossover hybrid.
Kia's European sales have grown an astonishing 60% in the past seven years to 385,000 despite one of the most significant economic declines ever in the region. European chief Michael Cole said the target is 500,000 sales by 2018, with the aim of achieving 420,000 this year.
Leading the charge will be Kia's UK operation which accounts for 20% of all European sales. Last years's sales there of 78,500 set a new record and country president Paul Philpott is aiming for 84,000 this year and 100,000 by the end of the decade adding: "although there is no limit to where the brand could get to".
UK sales this year will be be boosted by the recent introduction of the new Sportage and the arrival later of the Optima wagon and Nero. The Sportage has had a spectacular launch in Britain with over 5,000 customer orders in its first three weeks.
Philpott added: "Already this year we are running 12% ahead in a market that has increased by 2%."