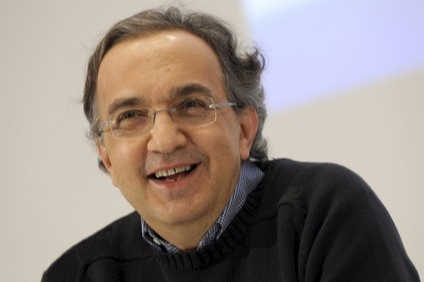 The PSA deal to buy Opel from General Motors is a step in the right direction – a direction towards industry consolidation and the need to drive down costs and capacity, according to Fiat Chrysler chief Sergio Marchionne.
Overcapacity in Europe has been a long term bee buzzing around Marchionne's bonnet for many years and anything that brings down costs and improves margins grabs his attention.
The PSA Opel deal "is a step," he said.
"Not one I would have done but I understand what drives it. The likelihood of immediate benefits is pretty small but [PSA chief] Tavares has done a good job in turning around PSA though this is a difficult package to put together.
"However he has a great record of under-promising and over-delivering. If his methods work for Opel than the management failure sits with General Motors. Let's see what Tavares does then take a retrospective look at how GM has handled Opel since 1929.
"If his drive for efficiencies is successful then he will be sitting on a lot of over capacity and he will have to fix that eventually. Right now the European market is back to almost 2007 levels but if it falls again then action is required."
Marchionne said the overcapacity problem remains in Europe. He added: "Since 2008-2009 not much has been taken out unlike in the US where Ford, GM and Chrysler closed plants."
Will the PSA-Opel deal lead to more consolidation? Marchionne thinks so. "I remain convinced that aggregation of the business is crucial otherwise we will see unhealthy margin returns."
Marchionne was also asked if FCA is looking at any merger deals and was reminded that he once knocked on GM's door.
"The trouble is no one at GM opened it," he said. "Consolidation is imperative and if the right opportunity comes along I will look at it."
Back in Chrysler's homeland, the US, Marchionne said he has already met with the Trump administration and added: "I don't want to get into any political debates but Trump does appear to have US interests at heart in terms of safeguarding people and jobs. the Big Three need to focus their attention on US manufacturing. We also owe it to the US market and workers to balance production based on global sales. Around 99% of pick-ups are sold in the US so perhaps we have to look at where we make them."