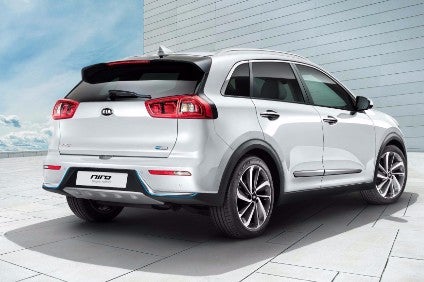 It doesn't seem to matter what obstacles are thrown in the path of Kia, the brand seemingly goes from strength to strength in Europe.
Kia Europe chief Michael Cole is confident the company can comfortably beat its 2017 target of 460,000 sales.
"I think we can do 470,000-plus and that will give us a 3% market share for the first time ever. We are already 15% ahead of the first two months of 2016 although a year ago we did not have the Niro hybrid or Optima Sportwagon."
European sales of 436,000 represented the ninth straight year of growth for Kia in the region starting back in the economic downturn pre-2010.
Cole said: "2009 to 2012 saw a real growth spurt for us with the right models for the time, cars like Picanto and Rio which were coming through with more European styling.
"The brand continued to grow through 2015 despite having no new core products so we concentrated on qualitative growth and improving the dealer networks. Now with core models being renewed we are in another growth phase – I think we are in a rich period again."
Kia is showing the new Picanto and Stinger models here in Geneva.
The main concern for Cole is political uncertainty in some markets.
"My real concern is what could happen in France but actually overall the European economy is in good shape."