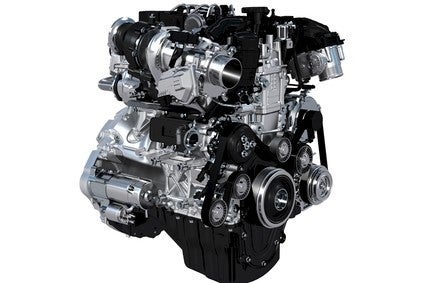 Jaguar's new 'small' saloon will be called the XE and be the first aluminium monocoque product in the segment, the Tata Motors luxury car unit announced at the Geneva show today.
The car – effectively a successor to the Ford Mondeo platform-based X-type introduced in 2001 – will be the first Jaguar to use new aluminium architecture that underpinned the C-X17 concept car revealed at the Frankfurt show in 2013.
The XE will be the first Jaguar to use a new family of high-output, fuel-efficient petrol and diesel engines named Ingenium in I4 two-litre petrol and diesel forms. They will be built at Jaguar Land Rover's new UK engine factory under construction in Wolverhampton.
Top speeds of over 300km/h (186mph), and emissions lower than 100g of CO2 per km will be possible.
More details will be announced later in 2014. The global launch will start in mid-2015.