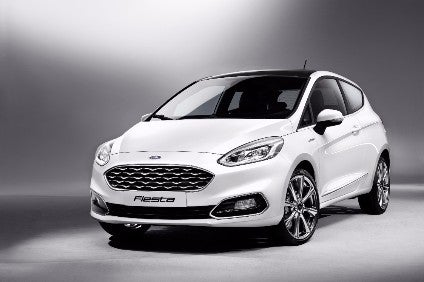 While big rival General Motors' struggles in Europe have been highlighted by the sale of Opel to PSA, Ford is enjoying something of a resurgence in the region.
A resurgence that has seen Ford of Europe turn in profits of around USD1.2bn in 2016 on the back of five straight quarters of growth.
Chief operating officer Steve Armstrong said this has been driven by the restructuring of the business in recent years along with the right products.
"We are in a different place to some of the competition," he added. "We will be watching with interest what happens with PSA and Opel and, if we need to respond, we will."
Sales and marketing chief Roelant de Waard said: " We have proved that you can be successful in Europe with a volume brand in terms of sales and revenue. We are not afraid of new competition."
There are headwinds heading Ford's way this year, however. Armstrong said profits could be halved due to softening in some markets, uncertainty over Brexit and a weaker pound as well as the outcome of looming elections in major countries such as France and Germany. However a big portion of the drop in profits will be accounted for by new product launches.
De Waard added that while there might be uncertainty in some markets there is encouraging news from Russia.
He said: "The country has come through a downturn and is starting to grow again, the rouble is gaining in strength and there are a lot of encouraging signs. The Russian market has been as high as 2.6m before falling to 1.3m. It is currently at 1.5m and rising. We have a very strong presence there."
Electrification is also high on the Ford agenda. Armstrong said there are plans to launch 13 electric products globally over the next few years, many of them going into European markets.
"The first models will be launched around 2020 and will be SUV/CUV style with a range of 480 kilometres (300 miles). Ahead of that we will be launching a plug-in hybrid version of the Transit commercial van in 2019. It has an electric range of 50km (30 miles) and we will be running trials of this vehicle in London from the fourth quarter of this year."
In terms of combustion engines, there was no further news on what will be happening to Ford's engine plant in Wales which is facing job losses when a contract to supply Jaguar Land Rover runs out ahead of 2020. Armstrong said: "There is plenty of work there for the next couple of years and we are working with unions and regional government to see what options there are."
Despite recent concerns and controversies over emissions, Ford has no plans to cut back diesel production. De Waard said: "The diesel take rate was down two points last year in Europe to 48% but it is still very significant and the most economical. [European emissions rules] stage 6 diesel technology deals with many concerns over NoX and the new generation of engines will be with us for a long time."