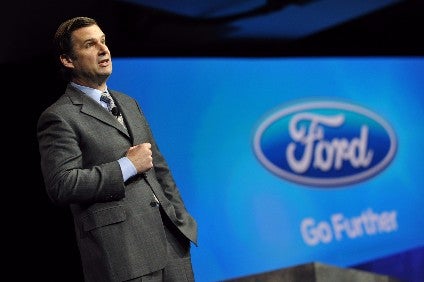 Ford's European chief still expects growth in the region.
"This is still a key market globally for new technology roll-outs like electric cars and automated vehicles, and key for Ford's commercial vehicles," Jim Farley, head of the Europe, Middle East and Africa regions for the automaker, told CNBC at the Geneva show.
"Last year we had record profitability (in Europe), with nearly 4% of operating margin," he added.
Ford launched a sporty ST version of its redesigned Fiesta, with a new 1.5-litre turbocharged three-cylinder engine, in Switzerland.
Farley told CNBC that a wide model range helped drive Ford profits in Europe, aided by performance cars accounting for a large slice of sales.
Possible challenges include currency movements due to the UK's planned 'Brexit' from the European Union.
Farley said Ford continued to target a 6% operating margin and he was optimistic the British government and European Union would agree zero tariffs for the auto industry as part of Brexit.