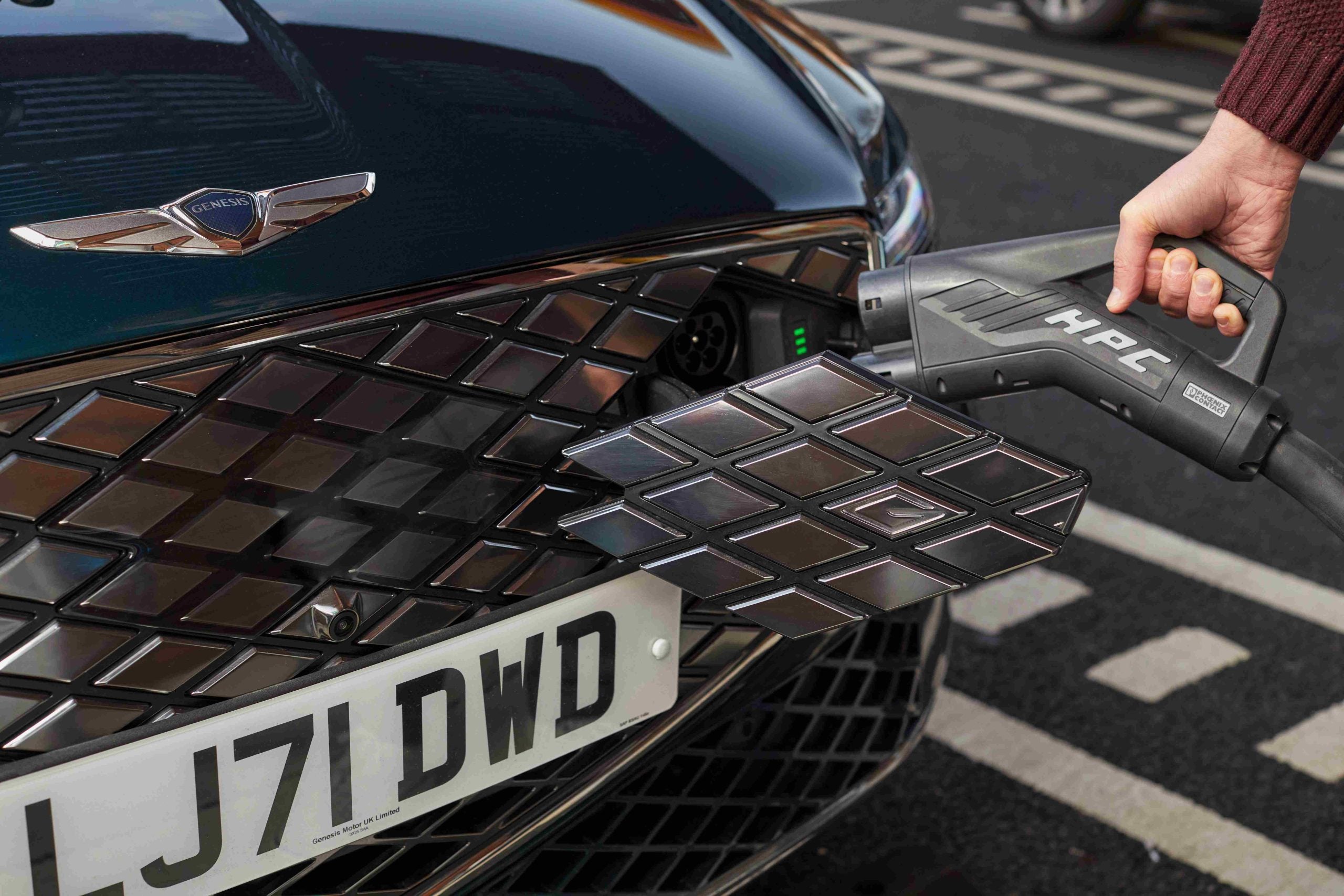 Hyundai Motor Group premium brand Genesis today announced a Plug & Charge service for its European EV owners.
The bespoke system allows drivers to plug in and charge without the need for a payment card or, once set up, a dedicated app.
This is the result of collaboration with Shell Recharge and Hubject, described as "operator of the only productive Plug & Charge ecosystem".
Plug & Charge is made possible by the PCID (Provisioning Certificate Identifier), a special digital code unique to each Genesis vehicle and associated with a Shell Recharge charging contract through the Genesis Charge Pass.
When plugged in to charge at a compatible station, the car instantly communicates with the charger, with the charging contract being used to identify and connect the customer's Genesis Charging account, completing the authentication process and starting the charging session.
Once charging has ended, the customer's Shell Recharge account is automatically invoiced, and the vehicle can drive away. 
Setting up Plug & Charge for Genesis Charge Pass users requires entry of the PCID into the Shell Recharge App and the PCID is linked to the customer charging contract. This data is registered in Hubject's Plug & Charge system and is activated so that after installation, the entire charging process, from authentication to initiation to billing, happens instantly and automatically.
Security is guaranteed, Genesis claimed, with Hubject protecting the Plug & Charge system and its related data as required by the security standard ISO 27001.
Plug & Charge compatibility is available from April on all new model year 2023 Genesis GV60 models and will be rolled out to model year 2023 electrified GV70 and G80 models within the second half of 2023.
Genesis is also planning an install update to offer the Plug & Charge feature to existing GV60, electrified GV70 and electrified G80 owners.
The automaker earlier introduced a Genesis Charging programme which combines home and public charging under one account. That, also provided by Shell Recharge, lets customers manage home charging and gives access to 470,000 public charging points in 35 European countries, all controlled by a single app and with all charging sessions billed to one invoice.
Plug & Charge is supported by Ionity and Aral Pulse fast chargers with more networks to follow "soon".