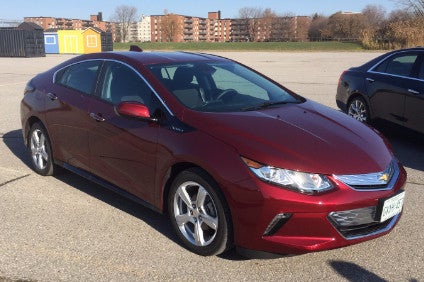 General Motors said it had chosen the province of Ontario to "significantly" expand its engineering and software development work in Canada. It expects to create more than 700 jobs.
Ontario is home to most of Canada's car and parts-making and a considerable number of facilities developing connected car technology. GM Canada builds cars in Oshawa and its adjacent engineering centre, set up initially to adapt cars for the harsh market, already has a connected car and green technologies mandate. Now renamed the Canadian Technical Centre, it will play a leading role in the development of the next generation of connected, autonomous and alternative-fuel vehicles, GM said.
GM also will build a major software development centre in Markham and upgrade its cold weather testing facility in Kapuskasing, doubling the length of its test track. The 700 new posts will expand the Ontario-based engineering team.
"GM selected Ontario to be a key software engineering hub for the future because of its wealth of talent and focus on innovation. Ontario is a leader in STEM graduates, artificial intelligence and mobile security and has shown its commitment to taking a regulatory approach that enables innovation," said GM Canada chief Stephen Carlisle.
"GM's decision to develop next-generation vehicle technologies in Ontario is a vote of confidence in our province's highly skilled workers and strength as an innovation hub. Our government welcomes this investment, which will help Ontario play a leading role in building the auto industry of the future," said Ontario premier Kathleen Wynne.