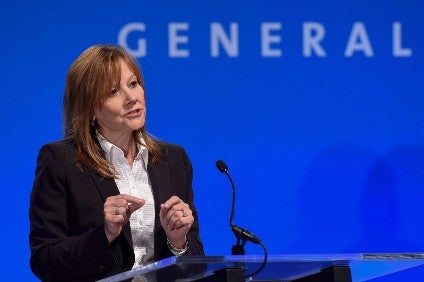 General Motors has reported first quarter results that beat analyst estimates as its bottom line was supported by high margins on vehicles sold, despite (sector-wide) supply chain problems that constrained unit sales.
However, higher costs did impact GM's results with net income down to $2,939m (Q1 2021: $3,022m) and EBIT-adjusted or operating profit down to $4,044m (Q1 2021: $4,417m).
Revenue was up to $35,979m (Q1 2021: $32,474m). GM said higher volume in North America reflected an improvement in semiconductor availability and also prices were higher on crossovers and trucks in a tight inventory environment. However, costs were up primarily due to higher commodity and logistics costs, cost related to increased volumes, depreciation and the weight of ongoing investments in the EV transition.
In the week that Ford launched production of its all-electric F-150 Lightning pickup, GM CEO Mary Barra said: "Our biggest growth opportunity in North America is in electric trucks. We've led the full-size pickup segment for two consecutive years, and we will lead the EV truck market as well."