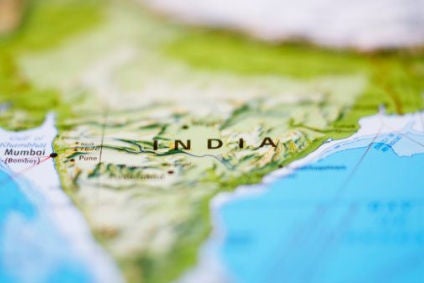 General Motors officials have said the automaker is re-evaluating its planned US$1bn spend to date in India and has put on hold moves to bring a new car platform to the country.
The revelation – reported by Reuters – came after GM India's sales almost 40% in the fiscal full year to 31 March 2016 with its share of the domestic passenger vehicle market now under 1%.
Sagging sales and a regulatory crackdown on diesel vehicles are now forcing GM to revise its plans, the news agency said.
GM had previously committed to spending $1bn in India to double its market share to 3.6% by 2020 and make the country a global export hub. Last October, it shipped its first batch of left hand drive Beat [aka Spark] city cars to Mexico.
"The billion dollars was committed based on a certain product portfolio," GM India marketing head Jack Uppal told Reuters. "As the product programme could change, the amounts that are required to invest would also change."
Reuters noted GM's original $1bn plan included, among other things, the launch of the Spin multi-purpose vehicle plus a new modular platform designed to build low cost cars for emerging markets.
"We are conducting a full review of our future product program in India," GM India spokeswoman Swati Bhattacharya said in a statement. "As a result, we are also putting on hold future investment in our all-new vehicle family in India until we firm our product portfolio plan."
Reuters said the new platform would have helped GM price cars more competitively in a market where buyers prefer low-cost vehicles and which is dominated by Maruti Suzuki India and Hyundai.
Both have small car product lines tailored specially for the Indian market, supported by export programmes.
Uppal told Reuters fast-changing buyer preferences in India also mean that by the time the platform comes in it might be too late to launch some of the planned products. Instead of launching the Spin in 2017, GM is focused on bringing a compact SUV to India soon and is now reviewing existing global products to see which works best, he said.
GM reportedly still plans to launch small cars such as the Beat Activ hatchback and Essentia compact sedan in 2017, as it attempts to bolster sales.
Reuters noted GM's looming change in its India strategy follows a series of reviews and restructurings undertaken in the automaker's Asia Pacific operations, starting in 2013 under Stefan Jacoby, vice president, GM International (GMI), which oversees markets beyond the Americas, Europe and China.
Last year GM said it was shutting a key assembly plant in Indonesia and ceasing production of its Chevrolet Sonic car in Thailand to focus more on SUVs and pick-up trucks in southeast Asia.
Ford is also retrenching in the region, pulling out completely of Japan and Indonesia.
GM announced last week the company and Isuzu Motor have agreed to end a joint venture in Asia while GM's finance chief said on an investor call that the company would only deploy funds if it sees an "appropriate return", Reuters added.
In India, GM posted a net loss of INR10.33bn ($154m) in the year to 31 March, adding to losses made in the preceding three financial years, according to government data.
The news agency noted GM is not the only foreign company battling to crack an Indian car market forecast to be the world's third largest by 2020. Volkswagen, Nissan and others have also struggled to raise market share significantly.