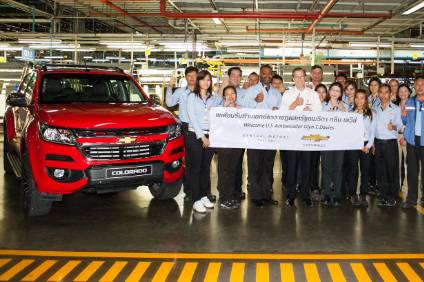 General Motors will begin firing around 1,500 employees in Thailand in June, following the sale of its factories there to Great Wall Motors, media reported, citing a government official.
GM had said at the weekend it would withdraw from some markets in the Asia-Pacific and Oceania regions to focus on its most profitable [LHD] global territories.
This would include closing Australian and New Zealand operations, killing off the Holden brand, and selling its two Thai plants in the eastern industrial province of Rayong to the Chinese automaker.
Jak Punchoopet, adviser to the Thai minister of labour, told Reuters all Rayong plant employees would be laid off under terms of GM's sale agreement with Great Wall.
"The agreement was only for the sales of the plants and didn't include the transfer of employees," he said.
"Their plan is to lay off 1,000 employees in the auto parts manufacturing line in June, and then around 300 to 400 in the assembly line in October," Jak told Reuters, adding the rest of the staff at the two plants would be let go towards the end of 2020.
"Everything will be done by the end of the year," he told the news agency.
GM would abide by Thai labour law and provide severance pay for the affected employees, Jak told Reuters, adding the automaker would also pay an additional four month bonus to all employees.
Meanwhile, according to Reuters, Great Wall said it would sell cars from the Thai base as part of its plans to go global and enter the south east Asian automotive industry, for which Thailand is a hub.