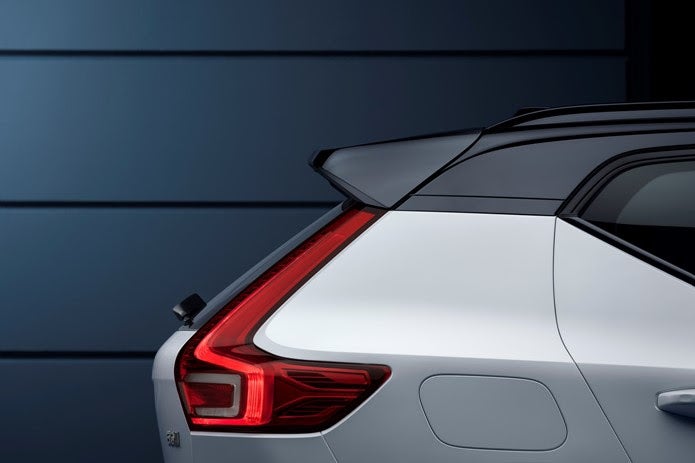 Volvo Cars will become the first major non-Chinese automaker with full control over its Chinese operations, according to chief executive Hakan Samuelsson.
The automaker has signed an agreement with Geely Holding to acquire the parent company stake in the joint ventures in China, eventually taking full ownership of car manufacturing plants and sales operations.
The automaker said acquring the second 50% of the shares in Daqing Volvo Car Manufacturing and Shanghai Volvo Car Research and Development would further strengthen its position in China, its largest market, "and maximise exposure to one of the fastest-growing regions globally".
The two JVs were already fully included in financial statements but Volvo's share of their net income and equity would increase following the deal.
"[We] are continuously evaluating the best way to collaborate and structure operations within the wider group. This will create a clearer ownership structure within both Volvo Cars and Geely Holding," said the latter's CEO, Daniel Donghui Li.
The Swedish brand claimed to have grown "significantly faster" than the average market in China in recent years and would continue to invest in the country to maintain strong growth.
Following the transactions, Volvo Cars would have full ownership of car assembly factories in Chengdu and Daqing, the national sales company for China and an R&D facility in Shanghai.
The transactions would be completed in two steps, starting in 2022 when the joint venture requirement for auto manufacturing in China will be lifted, and expected to be formally completed in 2023.
Regulatory approvals are required, employees and suppliers will not be affected directly and financial details won't be disclosed.
A Reuters report noted Geely, which also owns a 9.7% stake in Daimler, had said earlier this year it was considering options for Volvo, including an IPO and stock market listing. Last February, Geely's Hong Kong-listed unit Geely Automobile and Volvo Cars scrapped plans to merge.
Handelsbanken Capital Markets analyst Hampus Engellau told the news agency taking full control of the Chinese JVs could help smooth the way for a Volvo Cars IPO.
"The clearer the ownership structure is, and the clearer the stakeholders in the company look, the easier it gets for investors to consider what it is they are investing in," he told Reuters.
The report said analysts expected other foreign automakers to strike similar deals in China when the requirement vehicle making be carried out with a local joint venture partner is lifted next year.
Rules for electric carmakers had already been lifted, allowing Tesla to make and sell vehicles via fully-owned operations in China, while Volkswagen gained control of an electric car unit in Hefei, Reuters added.
Volvo Cars 2020 sales in China rose 7.5% year on year to 166,617 cars. H1 2021 volume increased 44.9% compared with H1 2020, and by 40.1% compared with pre-Covid H1 2019.