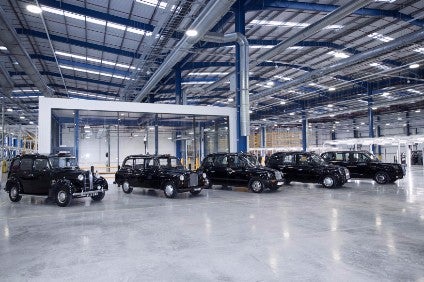 Geely's London Taxi Company (LTC) has opened what is claims is the UK's first car plant dedicated solely to the production of range-extended electric vehicles.
The factory in Ansty, Coventry, will build what its maker claims to be a world-first, purpose-built, mass-market electric taxi.
LTC, a wholly-owned Geely subsidiary, spent about GBP300m on the new site and the next-generation London taxi which will be produced at the plant and exported around the world. This has created about 1,000 new jobs, including 200 engineers and 30 apprenticeships, welcome in a city which has seen the closures of a PSA assembly plant and the Massey-Ferguson industrial and farm equipment factory during the 2000s.
The site can build about 20,000 vehicles a year. The electric taxi uses proven (also Geely owned) Volvo Car electric powertrain systems and components making up a new, light EV platform while retaining the iconic design recognised worldwide. Further derivatives of the new EV architecture will follow.
Prototypes will go through the most stringent testing regime in the company's history. Each will cover almost 500,000km (300,000 miles), often in extreme conditions.
"This programme will enable LTC to deliver world-leading urban commercial vehicles, which meet the highest levels of quality, reliability and usability, purposefully designed for demanding daily drive cycles," LTC said in a statement.
The electric taxi goes on sale first in London in the fourth quarter of 2017 with exports from early 2018. The new vehicle will be "highly competitive with substantially lower fuel costs" than previous taxis, LTC said.
Factory and vehicle technology was developed with other members of the Geely group, including Volvo Cars, whilst drawing on LTC's heritage and expertise in the development of purpose-built taxis.
This partnership has ensured the vehicle retains key features such as being wheelchair accessible and having a high level of manoeuvrability while incorporating new features like a spacious six-seat cabin area (five in older models) and the electric drivetrain.
LTC CEO Chris Gubbey said: "London Taxi Company [is] a company with a singular vision; to design and build dedicated urban commercial vehicles that can operate without emissions in cities around the world and bring down running costs for drivers."