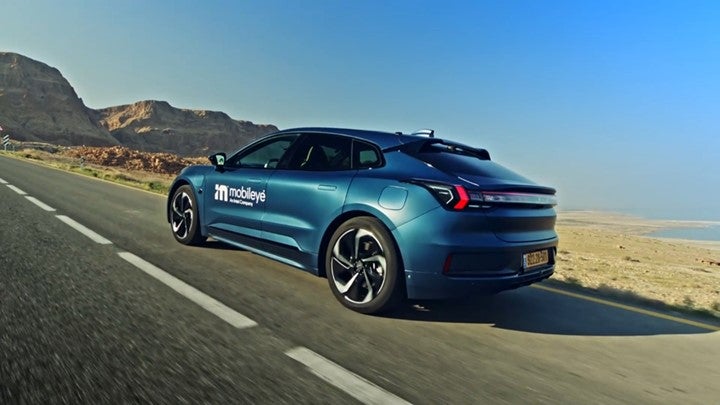 Mobileye and Geely Holding said they would expand collaboration on advanced driver-assistance systems (ADAS) and autonomous vehicle (AV) technology.
The announcement followed the launch of the Zeekr 001 premium electric vehicle with Mobileye's SuperVision technology, with 40,000 vehicles on the road, and ahead of an over the air (OTA) update which will unlock SuperVision's full capabilities.
Three additional Geely Holding Group brands are set to launch EVs with SuperVision beginning in 2023. Zeekr will also introduce the technology on two new EV models as well as developing new lidar-based features.
An Conghui, president of Geely Holding and CEO of Zeekr Intelligent Technology, said: "Mobileye's globally leading intelligent driving technologies will be used in more models in the future."
001 owners already have constantly upgrading surround vision based, highway assist capabilities.
The system is expected to receive full SuperVision capability through the OTA updates by the end of 2022.
It is powered by two 7 nanometer EyeQ 5 system on chips. It supports point to point assisted driving under a wide range of road types and enables the vehicle to change lanes autonomously, navigate intersections and manage key driving priorities, as well as powering automated parking and preventive steering and braking.
The system uses 11 high-resolution cameras – seven long range and four parking cameras – to provide full visual coverage surrounding the vehicle.