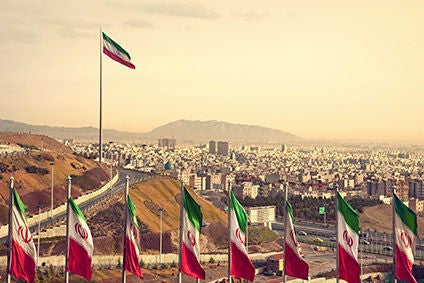 GAZ Group says it is in negotiation with Iran to construct a manufacturing plant as the ending of sanctions opens up the hitherto largely closed country.
The Russian maker of Gazelle light trucks is eyeing Iran after decades of Western-led economic sanctions led to an aging vehicle parc, which is in serious need of modernisation.
"Yes, absolutely [we are] in negotiations [although] it is not easy," GAZ Group CEO, Vadim Sorokin told just-auto on the sidelines of today's (15 March) Russian Automotive Forum in Moscow. "We would manufacture GAZ buses – it is lucrative for the future.
"They [Iran] have announced a tender for 17,000 city buses, it is official. They build their own commercial vehicles, but they are not the latest state-of-the-art. We seem some potential for ourselves.
"Iraq, Iran, it is true these two countries are the zone of our interest."
Speculation at the RAF also centred on who might replace outgoing AvtoVAZ CEO, Bo Andersson, with reliable sources indicating to just-auto on the sidelines it would be current Dacia CEO, Nicolas Maure, the appointment being confirmed during the presentations.
Andersson did not attend the Forum in Moscow, where he was originally listed as a keynote speaker, with Lada Izhevsk CEO, Mikhail Ryabov taking his place.
"It is quite clear in one hour, two hours, you are going to hear about the [AvtoVAZ CEO] news from the higher source," said Ryabov, so allow me not to answer this [succession] question."
The GAZ CEO also remained diplomatic noting: "I have got a good understanding of what is happening, but it [AvtoVAZ] is not a topic [for me]."
Alliance Rostec – the joint venture between Renault-Nissan and AvtoVAZ added Andersson would step down from the role on 4 April.