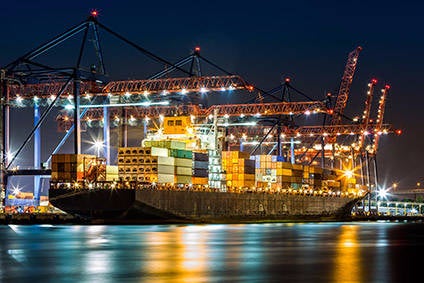 GAZ Group says it is looking to double export markets to 90 countries within five years as it looks overseas to shore up sales in what has been somewhat of a fragile domestic economy.
Despite signs of a modest recovery in the GAZ home market of Russia, the country nonetheless remains almost uniquely susceptible to external pressures, be they political through international sanctions or economic generated by unpredictable fluctuations in oil prices.
GAZ is also vulnerable in part as it produces a large number of commercial vehicles, which mirror in many ways the business health of an economy, but recent data emerging from Russia coupled with its export drive, are giving the producer some grounds for real optimism.
An example of that dominance of the commercial market at home was outlined recently by GAZ parent, Russian Machines, whose CEO, Manfred Eibeck spoke at the St Petersburg International Economic Forum (SPIEF) attended by hundreds of the world's major companies.
"We have 50% of the [Russian] LCV market, 80% of buses and 30% of AWD; we are well established in Russia," Eibeck told the Forum. "Our growth has to come from export. We had in 2013 around 23 countries, in 2016 we are 45 and we want to double it to 80-90 countries in the next five years.
"We focus on Africa, Latin America, Asia and the Middle East. The product must be competitive – it must be at a level of international excellence [and] we did invest to upgrade our model lines."
An example of GAZ export business was the inking last month of its contract to supply GAZelle Next vans to Jordan through distributor, Al-Sultan. GAZelle Next products are multi-purpose commercial vehicles for different businesses and passenger transport, which are adapted for operation on poor roads and in hot climates.
"Jordan is a strategically important market for GAZ Group as it is deemed the gateway to the Middle East," said export division, GAZ International managing director, Leonid Dolgov.
"We are closely studying this market and we need to know what our potential customers think of our vehicles. I believe local customers will appreciate the functionality, reliability and opportunities of GAZelle Next for business, which will be demanded in agriculture, tourism, construction and mining industries."
The Russian Machines chief stressed however, in order to compete abroad, particularly Western markets, that quality had to be at the forefront of any strategy.
"The product you have must be necessarily competitive," added Eibeck. "If you are competitive in Russia you are competing with global manufacturers in the same segment. "We have got to be good in export.
"We went last year to Germany [for example] and displayed our product line. Most people there, it was the first time for a GAZ [product] and they were surprised about the quality. You have no chance with a lousy product.
"The image of the Russian product abroad, if you look at automotive, it is better than Russian people believe. The problem if you go abroad is import barriers: Indonesia, 70%, Turkey, 22% [for example]. You have to have Euro VI, ABS, airbags, which we do not have in Russia today."
Also last month, GAZ and Volkswagen Group Rus extended their joint venture to 2025 to produce VW and Skoda vehicles at the Gorky plant in Nizhny Novgorod and develop the model line ups.