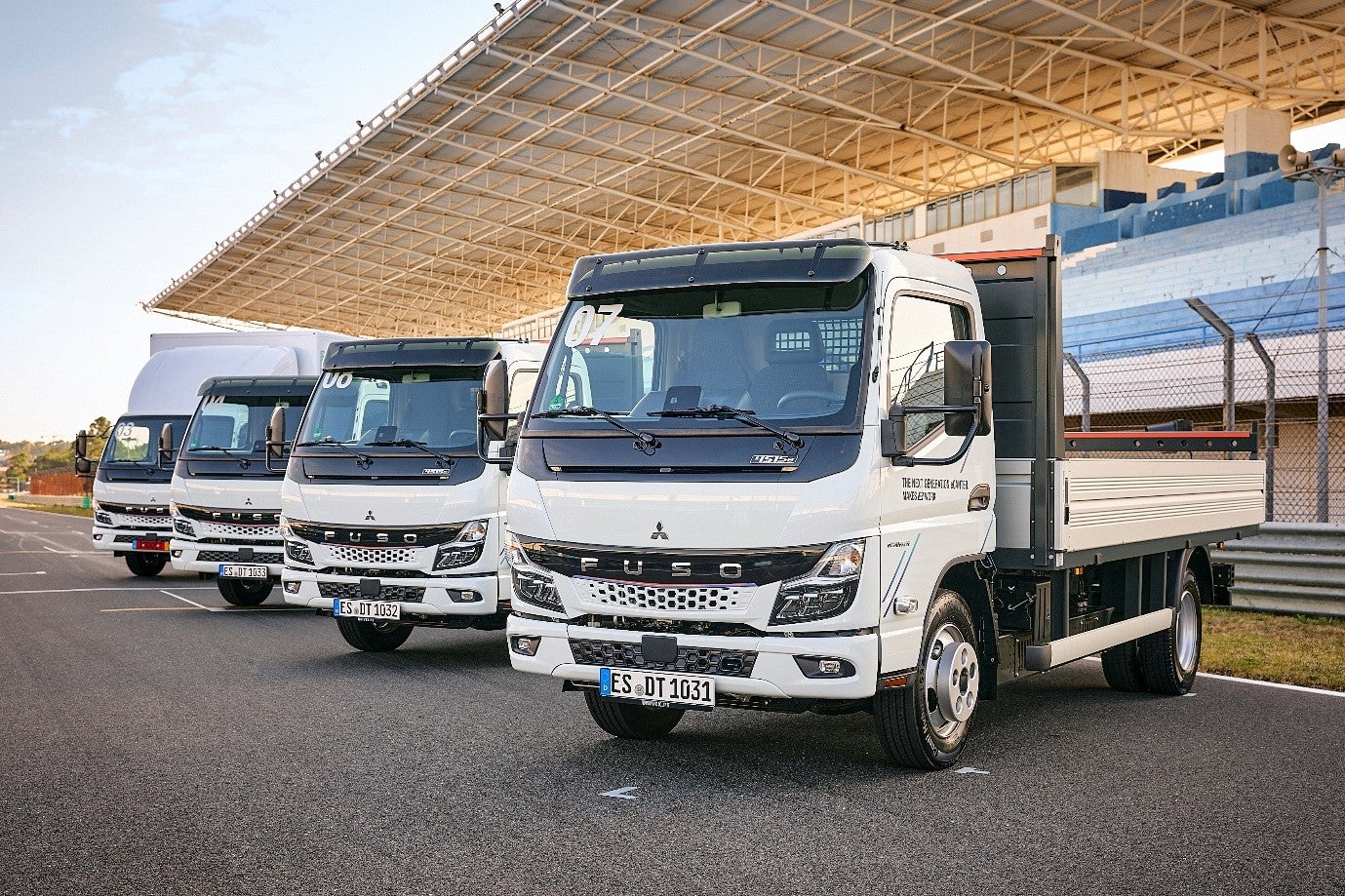 Daimler Truck subsidiary Fuso has launched production in Portugal of its redesigned electric light truck.
Sales will start in 17 European markets including France, Spain, UK, Germany, Portugal and Italy.
Customers now have the choice of six wheelbases between 2,500mm and 4,750mm, and gross vehicle weight options between 4.25 and 8.55 tonnes.
The chassis load capacity has been increased to five tonnes.
The eCanter is powered by a 110kW electric motor for variants with a gross vehicle weight of 4.25 or 6 tonnes and for vehicles of 7.49 or 8.55 tonnes, a 129kW motor is used.
This has an optimised driveline and 430 Nm of torque, and a top speed of 89 km/h.
Three different battery packs (S, M and L), that use lithium-ion phosphate (LFP) cell technology, are available based on the wheelbase size.
Nominal capacities of the battery packs are: 41 kWh for the S variant and a range of 70 km, 83 kWh for M with a range of 140km and 124 kWh for the L variant and a range of up to 200km.
For charging, the latest eCanter is "compatible with all main voltages in the major markets", supporting both AC and DC charging.