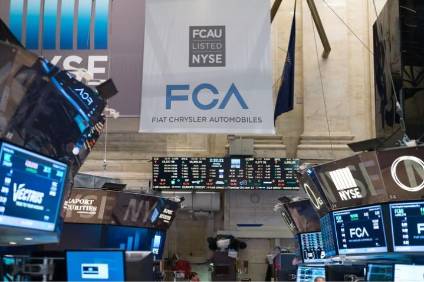 After the FCA-proposed merger with Renault collapsed in June, reports in the Italian media suggest that the shelved deal could be revived and that talks have been taking place between the companies.
The proposed merger appeared to collapse due to political difficulties associated with existing shareholdings that are part of the Renault-Nissan Alliance. The French government put the brakes on progress at a Renault board meeting, claiming more time was needed to obtain Nissan's backing for the proposed merger.
However, a report today in Italian newspaper Il Sole 24 ore citing 'well informed' sources says that dialogue between the companies has continued, with the aim of securing a merger deal that has backing from all parties – including the French government and Nissan as well as major FCA shareholders. In particular, progress is said to have been made in phone calls between Renault chief Dominique Senard and Nissan CEO Hiroko Saikawa.
A much-reduced Renault stake in Nissan could be key to unlocking the obstacles to a new merger deal.
The report also suggests that FCA and Renault remain convinced by the industrial logic behind the proposed larger combination.