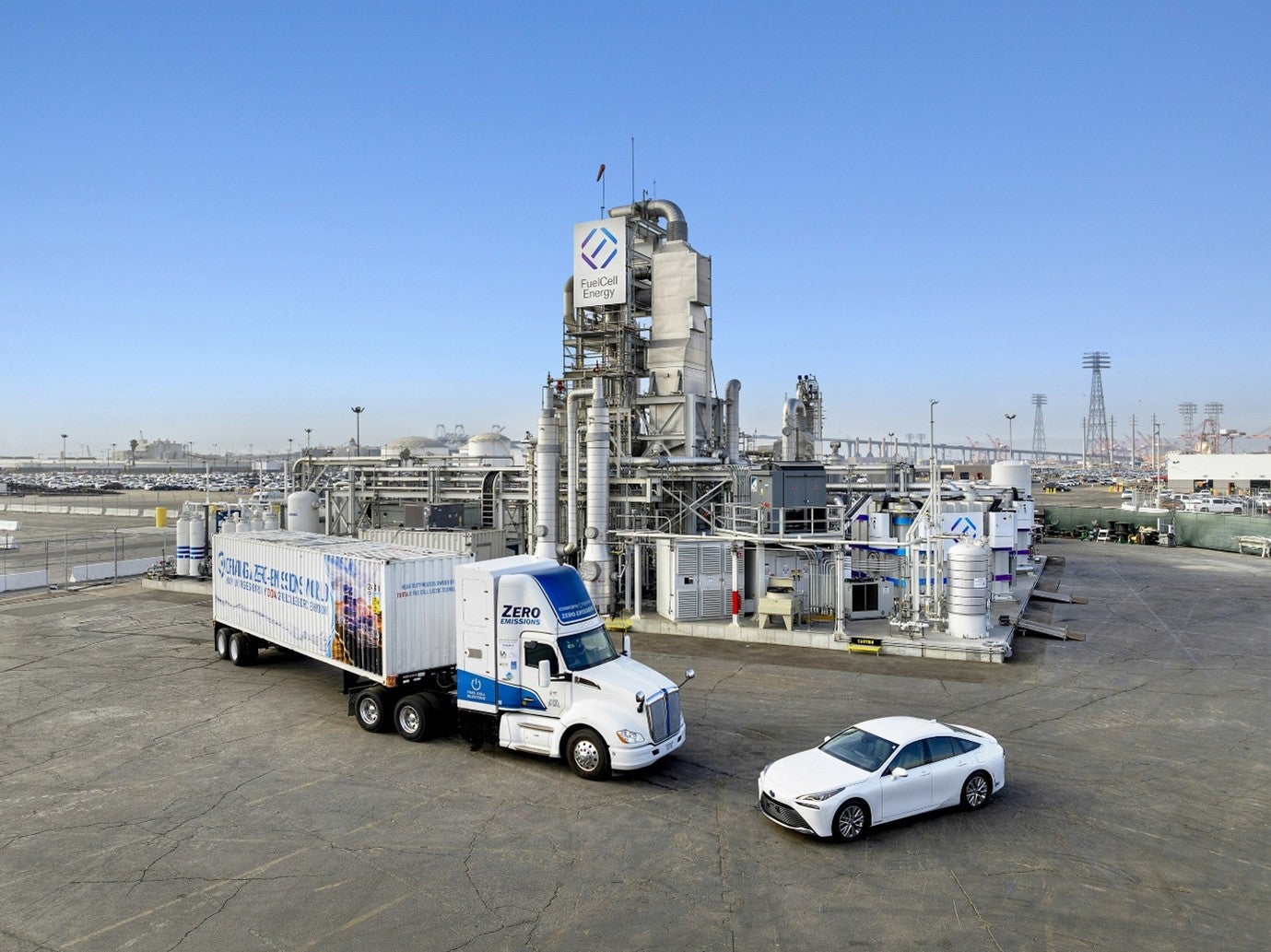 Power system manufacturer FuelCell Energy and Toyota Motor North America Inc. (Toyota) have announced the completion of a "tri-gen system" at Toyota's Port of Long Beach operations.
Tri-gen will enable Toyota Logistic Services (TLS) Long Beach to be the company's first port vehicle processing facility in the world powered by onsite-generated, 100% renewable energy.
Chris Reynolds, Chief Administrative Officer, Toyota said: "By utilising only renewable hydrogen and electricity production, TLS Long Beach will blaze a trail for our company."
The tri-gen system produces 2.3-megawatts of renewable electricity, 1,200 kg/day of hydrogen and 1,400 gallons of water.
It is owned and operated by FuelCell, which has contracted Toyota to supply the products of tri-gen under a 20-year purchase agreement.
FuelCell Energy CEO Jason Few said: "By working with FuelCell Energy, Toyota is making a powerful statement that hydrogen-based energy is good for business, local communities, and the environment."
Part of the renewable energy generated by the tri-gen system will be off-taken by TLS Long Beach to support its operations. The rest will go to the local power gride.
The hydrogen will be used for fuelling needs for incoming light-duty fuel cell electric vehicle (FCEV) Mirai, while also supplying hydrogen to the nearby heavy-duty refuelling station.