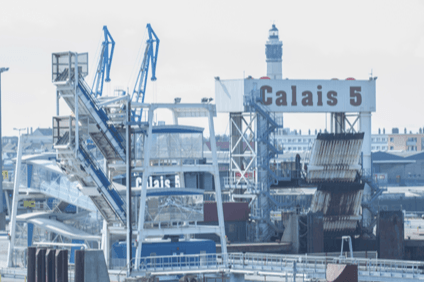 Britain's Freight Transport Association (FTA) says its members are becoming "sitting ducks" at the Port of Calais as calls grow across the English Channel for immigration controls to be moved back to the UK.
The issue has been boiling for some considerable time now as numbers in the migrant cap swell to a reported 9,000, with refugees resorting to increasingly desperate measures to secure passage to the UK.
So far, any impact on the British supply chain appears to be negligible, but the FTA along with the Road Haulage Association (RHA), has long warned of danger to their members, who are losing £1 (US$1.3) for every minute lorries are idled as a result of migrant activity blocking transport.
"We have been told [migrant] numbers have swelled again to around 9,000, which is the highest ever," an FTA spokeswoman told just-auto. "We have heard reports of attacks on drivers and road blocks that appear to have been put in place.
"It has been consistently like that. French lorry drivers are going to take some action on Monday (5 September), rolling road blocks, to draw attention to the situation. It is absolute not just a British situation."
UK Home Secretary, Amber Rudd is in Paris today to discuss what appear to be increasingly strident calls from French politicians to have immigration controls shifted back to the UK, although there is a sense this may have more to do with domestic political grandstanding ahead of Presidential elections next year.
"We really think the camp needs to be moved," added the FTA spokeswoman. "The drivers are just sitting ducks. There have been calls for the border to be moved back to Dover, which we definitely don't support. If we moved it back to Dover, there would be huge changes needed to be put in place at [the] port and the tunnel."
The RHA has previously called on the French military to be deployed around Calais in a bid to protect its drivers, claiming the UK economy was "at grave risk" as Police are overwhelmed by the situation.
"First and foremost, lives are in danger," said RHA chief executive, Richard Burnett. "But, as more and more drivers refuse to make this journey because of personal safety risks, the movement of freight from mainland Europe to the UK will slow and the subsequent economic impact of this intolerable situation will soon begin to bite.
"We are calling on the major Dover/Calais route stakeholders to stand together and demand urgent action to address what has become an untenable situation for all port users; HGV drivers and motorists."
The swiftly rising migrant numbers now camped in the so-called 'jungle' at Calais, may also have been fuelled by the UK's decision to leave the European Union and potentially impose tighter border controls.
The FTA is due to visit Calais this week to assess the situation.