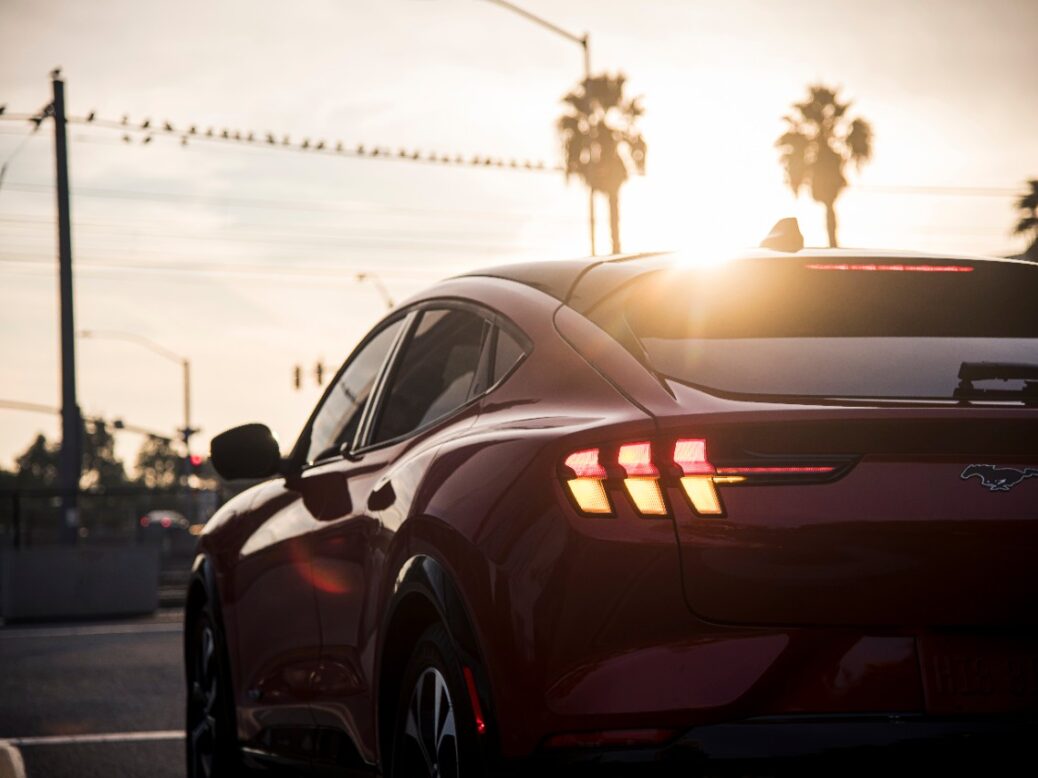 It's the summer holidays season in much of Europe and Ford has come up with an imaginative way to highlight the range capabilities of its Mustang Mach-E.
It says that from London to Cornwall, Madrid to Marbella, Budapest to Trieste, the Ford Mustang Mach-E could reach the beach from all European capitals without needing to stop for a recharge.
Ford says that for new owners of Mustang Mach-E in Europe, range anxiety need not dampen the excitement of their summer getaway.
The release goes on to list more potential journeys: from Scotland to Land's End, Bern in Switzerland to the historic Italian port city of Genoa, or from Madrid to the exclusive Spanish beaches of Marbella, owners of the all-electric Ford Mustang Mach-E could make these, and many other, UK & European capital-to-coast trips on a single charge.
Even from a capital like Prague in the land-locked Czech Republic, Mustang Mach-E could transport a family non-stop to the 'hip urban' Szczecin Beach around 310 miles north in Poland. And with a targeted pure-electric driving range of more than 370 miles it would arrive with range to spare.
Travelling to the coast from the capital cities of Austria, Hungary, Poland, Spain or Switzerland also involves a lengthy journey. However, the industry-leading FordPass Charging Network offers compatible charging stations at reachable coastal resorts from each of those countries' capitals, so Mustang Mach-E owners can top up their batteries as well as their tans and ensure they have enough charge to get home.
"After such a tough 2020 many of us will be excited to get out and explore Europe this summer, and the Mustang Mach-E is the perfect vehicle to do that with," said Roelant de Waard, general manager, Passenger Vehicles, Ford of Europe. "The impressive driving range helps continue the Mustang's long association of road trips and freedom, while adding the extrabenefit of zero emission driving."
Frunk for your damp towels and swimwear
Ford also maintains the drainable luggage compartment under the bonnet, or "frunk" allows for damp and sandy towels or beachwear to be cleanly stowed away. Who'd a thunk?
The first Ford Mustang Mach-Es arrived in the UK and Europe in June where it topped Norway's car sales for the month.