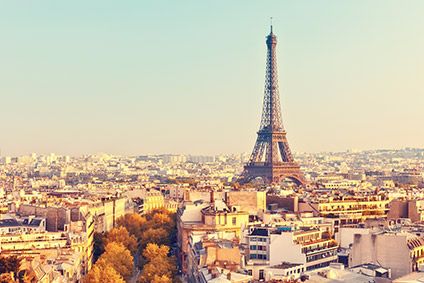 French unions have teamed to strongly condemn Ford's decision to shutter its transmission site at Blanquefort near Bordeaux, making 850 staff redundant.
Production at Ford Acquitaine Industries (FAI) is slated to end in August this year, after a fierce fight to save the site, involving the Force Ouvrière (FO), CFE-CGC and Confédération Générale du Travail (CGT) unions, but which also saw French Finance Minister, Bruno Le Maire use some highly critical language of the US automaker.
France's Finance Minister, Bruno Le Maire recently said Belgian component producer, Punch Powerglide had made a new offer for Ford's site, which could have secured around 400 of the 850 jobs, but the American manufacturer definitively dashed any hope of reprieve this week for the site where the average age of staff is 51.
"We understand the impact of the decision to cease production at FAI on our workforce, their families and the local community," said a Ford statement sent to just-auto.
"This is why FAI has presented a comprehensive social plan that includes redeployment and early retirement programmes, together with measures to help employees relocate with new employers, create their own business or be trained for new career opportunities."
However, these emollient words have cut no ice with the massed ranks of the three powerful French labour bodies, who united to vent their fury against Ford, but who also called on Paris to step in and save the plant.
"We express our deepest sadness at this outcome, but also our strongest anger," said the inter-union statement sent to just-auto by Force Ouvrière in Blanquefort. "We equally express our greatest disappointment as to the powerlessness of the State for this takeover project, deemed "credible and solid."
"From our side we have done everything necessary to give the best chance of a takeover by accepting major social setbacks after very long hours of negotiations.
All these efforts are today reduced to nothing, even though we believed in the indisputable commitment of the State and in the promises of the potential buyer. But, despite this immense disappointment, we refuse this is the end of the story of our factory.
"We still believe it is possible to maintain automatic transmission production at the heart of our plant, if the State and regional authorities as well as Punch have strong will and agree on an industrial vision."
Former French Prime Minister, Alain Juppé also lined up on the union side, urging Paris to urge Ford "at last take responsibility to finance a true revitalisation plan" for the site.