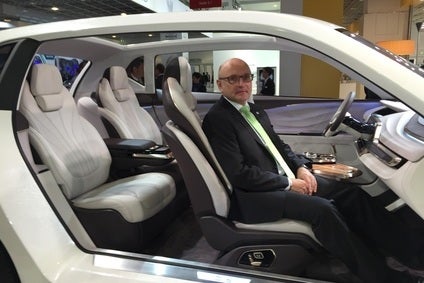 Newly-formed component giant, Yanfeng Global Automotive Interior Systems (YFAI), says it aims to rapidly achieve US$10bn annual sales as the pace of worldwide supplier consolidation gathers momentum. YFAI is the joint venture between Yanfeng Automotive Trim Systems and Johnson Controls formed in July this year and has already showcased its ID16 concept car, outlining 30 interior innovations such as a retractable steering wheel, in anticipation of autonomous driving, to a catchbin for dropped coins.
The new company is clearly eying China keenly and although it has experienced some economic turbulence of late, it still remains a regional powerhouse, while the vast populations of South East Asia and India continue to attract worldwide supplier and OEM attention.
Yanfeng's burst of action is just one of several mega M&A activities in the automotive supplier sector, with more predicted as the global recovery maintains its fledgling progress after years of languishing in the doldrums.
"Interior business is a challenging business – OK – let's create a new global player – a force available for local customers but at the same time we can respond globally," YFAI CEO Johannes Roters told just-auto on the sidelines of the second day of Frankfurt IAA 2015.
"We have now the solution to answer globally and locally – I am not saying it is the optimum size but it is a big step in the right direction. You need certain size to create cash and sustainable results. I am pretty sure the next one is going on Grupo Antolin and Magna [unconfirmed]. Specifically on the interior side, it [M&A) will increase, but I am pretty sure niche suppliers are needed as well.
"The big players will come and you can see it in seating and interior [which] goes in this direction. We will look to hit as quickly as possible US$10bn – our target is to grow."
Headquartered in Shanghai, YFAI has more than 90 production and engineering centres, employing 28,000 people around the world.