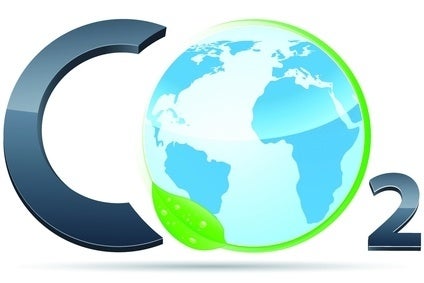 GKN says the automotive sector has performed exceptionally well in its contribution to lowering CO2 emissions as speculation centres on whether or not the European Commission could introduce yet tougher regulation.
Brussels insists the CO2 limit must be 95g per 100km by 2021, while suppliers are openly considering how to push even this strict number down to 75g.
"The CO2 trend is down – every country in the world is driving down to lower goals and not just in CO2 but others [emissions]," GKN CEO Nigel Stein told just-auto on the sidelines of this week's Frankfurt Motor Show.
"The car industry has just done a fantastic job. We think there will be a long period where hybrids will play a part in getting emissions down to the necessary targets."
GKN was showcasing – among other technologies – its new eAxle system which it says makes it simpler to build plug-in hybrid models on global vehicle platforms.
The technology is launching on the Volvo XC90 T8 Twin Engine plug-in hybrid SUV and GKN maintains it is the world's first disconnecting eAxle on a premium SUV.
"The thing about AWD is although people like it, it has had a fuel penalty in the past and now can be electronically disconnected, bringing the fuel penalty down to a very small amount," noted Stein.
GKN has also worked with Volvo Cars as the development partner on the front-wheel drive and all-wheel drive drivelines of the Volvo XC90.
Stein was recently appointed industry chairman of the Automotive Council, replacing Richard Parry-Jones, who held the post of co-chairman since the Council's inception in 2009 and addressed the need for more British engineering graduates to come through the system.
"We all accept we need more engineers," [in the UK] said Stein. "We know steps [are] being taken to encourage that. One of the most important things is starting very, very young to clarify to people a career in engineering is a fantastic career.
"Unfortunately, we allow it to be seen as boring, dirty, mundane, which was not ever true. The image grew up that way. Now we have started the task of turning that around.
"I am very heartened by that. Politicians like to think things will change overnight, [they] won't. Of course we would all like to do more and faster, but we have to recognise it is step by step."
As the new chairman of the Automotive Council, the GKN chief said the British government appreciated dealing with an industry "speaking with one voice," and that he had been encouraged by signs emanating from the new UK Conservative government elected in May.