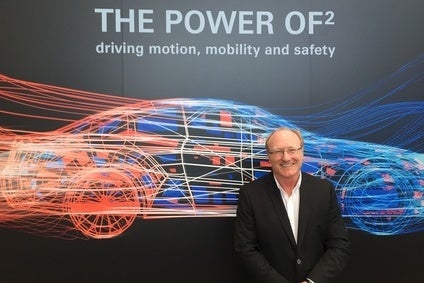 Newly-formed ZF TRW says the structure of the company will almost inevitably change in the next few years as the integration of the two supplier giants beds down, but maintains it is not mainly concerned with cost savings.
It is unclear whether or not the fusion will impact on concrete job reductions, although ZF TRW CEO, Stefan Sommer noted at last week's Frankfurt Motor Show in order to make German production locations compatible, it would be "imperative" to shape the company's cost structures in line with the market.
"Our success will depend on whether we will be able to combine innovation leadership with cost leadership," said Sommer, who added the supplier was "already negotiating with employee representatives in order to establish an overall concept," although no details were given.
However, the new company is at pains to insist the mega-merger – creating the globe's third largest component manufacturer with a turnover of EUR30bn (US$34bn) and a combined workforce of 134,000 employees operating in 213 locations across 40 countries – was not mainly undertaken to achieve cost reductions.
"One of the things we said very early on with this acquisition, it is not primarily focused as an integration process on massive synergy savings," ZF TRW EVP active and safety technology, Peter Lake told just-auto on the sidelines of the Frankfurt show.
"It is more about the future of establishing new technologies that makes the company more powerful to grow, rather than stripping out costs per se.
"We talk about a three-phase integration to establish TRW as a stand-alone division within ZF – at some point in the future there will be some structural integration. To think of the old TRW as completely homogeneous is probably a wrong statement because there was Lucas and TRW [for example].
"I am sure in three or four years time, at a time to be fully defined, the structure of the company will not look the same as it does today. While that blueprint does not exist in a detailed form, it is something we all understand and agree on."
Frankfurt was the first auto show at which the giant supplier was exhibiting and followed hot on the heels of ZF's recent 100th birthday celebrations in its home town of Friedrichshafen.
ZF TRW has established 13 working groups since the merger four months ago, particularly with the new Active & Passive Safety Technology division.
One of the first examples of the integration process is the already established new structure of key account management which combines the organisations of both companies and assigns one primary person responsible to the client according to the 'one face to the customer' principle.
In this context, the online customer portals of ZF and ZF TRW will be gradually standardised to allow for data exchange.
A second area of activity is the reorganisation of the purchasing structure in order to create necessary requirements for contacting suppliers. ZF plans to save an additional EUR1bn in the next three years with this purchasing and supplier strategy.
"The important thing is in a cultural combination identity," added Lake. "Be prepared to accept diversity is a good thing. Culturally, there is more that unites the company than divides it.
"Obviously there are values in the [TRW] brand. But at the end of the day in terms of the product portfolio and intellectual capital that exists in the old TRW, I am sure ZF have paid a lot of money for that. It is not just fixed assets they paid for.
"Bringing two companies together, we are looking for the sum of the parts to be more than the sum of the parts and I think we have a genuine opportunity for that."
ZF is expecting sales and profit for 2015 to be stable, particularly in North America, although the geographical counterpart in the Southern Hemisphere is expected to continue its significant decline.
In Asia-Pacific, ZF is anticipating a downturn in certain premium-class automobile segments, accompanied by slower economic growth in China.
"Having said that, we are forecasting overall sales of EUR29bn to EUR30bn for this year," said Sommer.